Dr. Robin Smith was a household name and a best-selling author when a serious car accident on October 1, 2016, resulted in a concussion that brought her life to a screeching halt. She gave Real Woman an inside look at her struggle to regain her life without losing herself in the process.
Robin Smith, PhD, did her best to collect her thoughts on her way down to Alexandria, Va., preparing to give another keynote address on becoming your fearless and authentic self, this time to a group of women. There were so many exciting career prospects percolating all at once for the Philadelphia native that she could barely keep track of them all on her computer at the same time, much less in her head. Dr. Robin, as she is known by much of America, is a national television personality, a best-selling author, an ordained minister, a high-demand keynote speaker, and licensed psychologist, and her career was quickly gaining momentum on just about every front.
But in an instant, her life was altered and forever changed by a car accident in ways she could not have imagined.
Prior to that moment, Dr. Robin was a household name. With her ability to dole out sage advice, she was a go-to relationship expert on the Oprah Winfrey Show, NBC/Today Show, ABC/Good Morning America, CNN, and the Queen Latifah Show. On the Oprah Show, she was often seated with Oprah and a guest who was facing a relationship ordeal, offering insight that might save her future emotional pain and suffering, along with millions of viewers watching at home. She'd say things like, "The truth is that being alone is far better than being made invisible and being made to feel unimportant. But nobody says that it's really ok to be alone, so you're going to have to retrain your brain."
But in the midst of this adrenalized period in Dr. Robin's life, in preparation to drive down toward Alexandria to impart some of the wisdom she'd gleaned through her own experiences, it never occurred to her that she was going to have to retrain her own brain. "But then, literally in a flash—in a crash—I found myself really sick in a way that I had never experienced in my life," says Dr. Robin.
Solitude and Skepticism
During the crash, Dr. Robin was thrown forward, and the back of her head smashed into the head rest. She ended up in the ICU with a concussion that changed her life, putting her career indefinitely on hold and limiting her ability to operate in the world for several years. "In the ICU, they had everything dark in the room. It felt like my head was going to explode from my ears. My head was throbbing, and I had terrible headaches. I was dizzy, nauseous and vomiting," Dr. Robin recalls. "I was completely unprepared, not only for the accident, but also for the intensity of the symptoms. I ended up in speech therapy, ocular occupational therapy, and vestibular and cervical physical therapy for about 2 ½ years."
Many months after Dr. Robin's car accident, she remained out of the public eye, struggling to engage in activities of daily living, basic life errands and events. She had to significantly reduce how often she spent time with her family and friends, especially her niece's children who she loves dearly because the kind of noise that young children make was unbearable. She couldn't write or use the computer, which not only had financial impact but also took away an important emotional outlet at a time when she needed it most.
Even a routine trip to the grocery store was a monumental task, resulting in paralyzing pain and nausea. "The real problem started even before I got in the store. The vibrations of the cart were unbearable," Dr. Robin says. "I felt it inside as if someone was shaking me, so it would make my head hurt. It would make my eyes hurt. And that went on for a very long time. It was about 2 years before I didn't have to cover my ears when there was loud noise."
But even as Dr. Robin suffered with long-term side effects of a traumatic brain injury, many people in her life did not understand what was keeping her out of the public eye. Since her symptoms were largely invisible—as is the case for concussion sufferers—it was difficult for colleagues, friends, and relatives to comprehend the extent of what she was enduring. "People assumed that I was in my home, feeding my spirit with inspiring gospel music. It was so hard for them to understand, and it took a long time for people to believe what was happening," she says. "I felt really isolated and like I was in solitary confinement."
The longer the symptoms lingered, and her energy level diminished, the more she began to look at her life holistically. "Like anyone manifesting symptoms of a disease or illness, I was wondering, Is this it? Instead of getting better after a couple of months, I was getting worse. It certainly begged the question, what is my future?"
We can't often control death, trauma, or heartbreak. We can learn to control, and really to harness, how we relate to the thing that is or traumatic or unexpected—the unforeseen.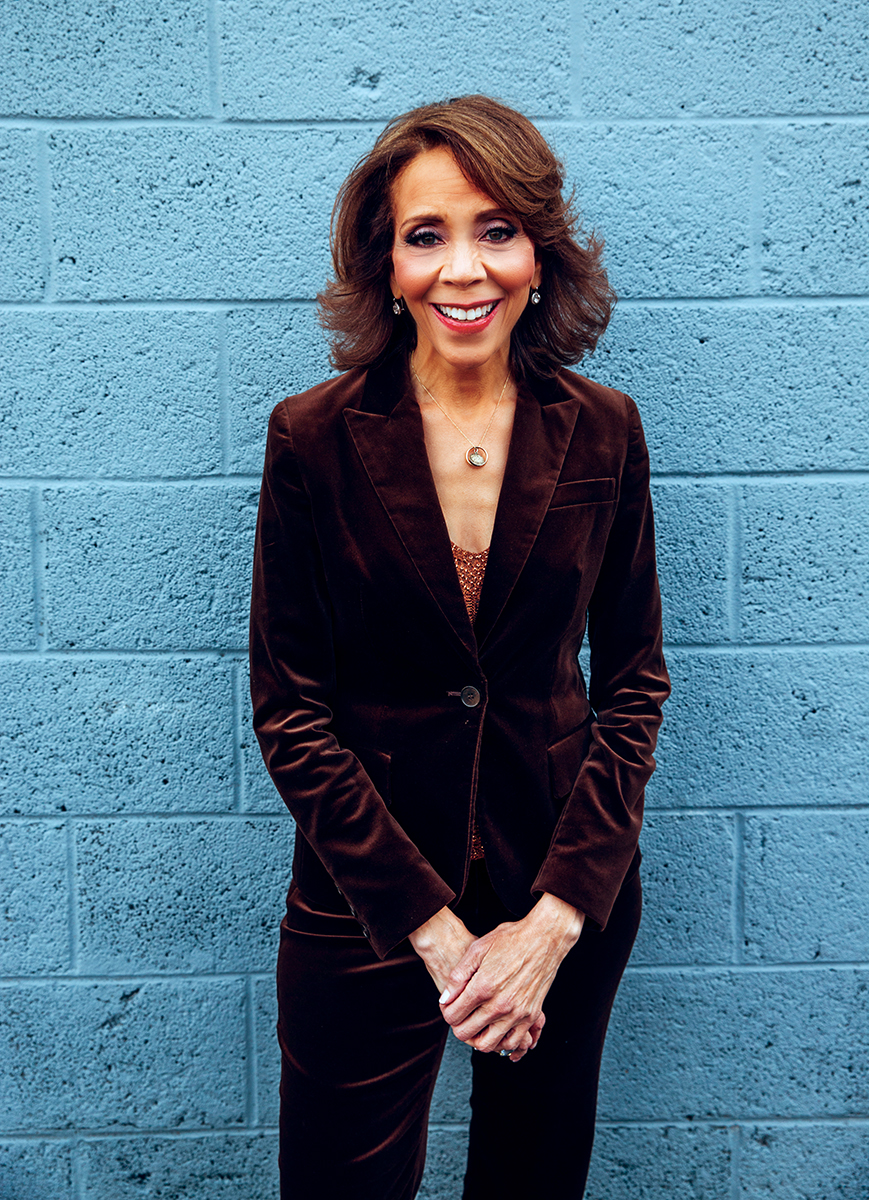 Pain With a Purpose
Turning pain into something usable is an art. Here are Dr. Robin's keys to making the most of the worst life throws your way.
Avoid blame and shame. Try to convert blame and shame into curiosity. There's something to be found inside the criticism. Instead of, I'm a bad mother, become curious about your motivations. It gets rid of the waste that's in shame and blame. If you stay in those emotions, they go nowhere. If you become curious about your shame and blame, you learn something about yourself.
Self-awareness without self-compassion is brutality. Compassion without self-awareness is anemic. If you are compassionate without accountability, it leads to frustration, confusion, and a dead end. Find that balance between being awake to who you are and being gentle with yourself. It is this combination that leads to true and authentic power and sustainable transformation.
Make the conscious decision to keep your heart open. Resist the urge to shut down when your mind is overwhelmed and you feel like you might lose it. A closed heart cannot metabolize pain or turn it into something constructive.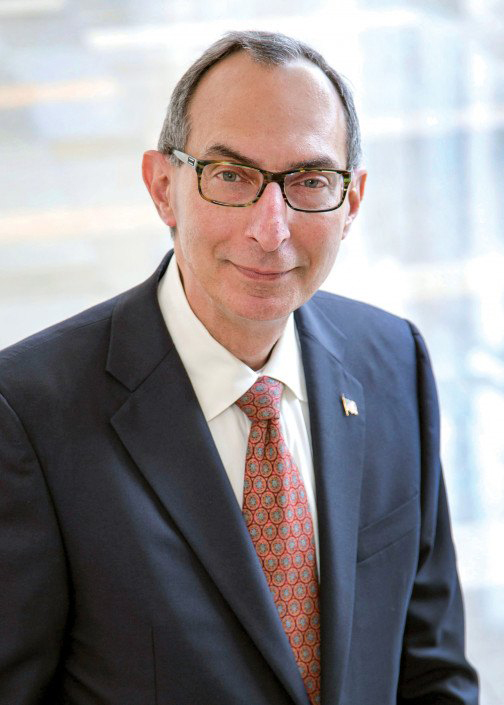 Ask the Doctor
Concussion treatment is evolving. Emil Matarese, MD, the director of the concussion program at the Capital Institute of Neurosciences, explains Capital Health's approach to helping people regain their brain health and their quality of life.
RW: Are we making important advances in what we understand about concussions and how we can treat the symptoms more effectively?
EM: There has been a dramatic shift in how we treat patients who have suffered concussions. Emerging research has been able to demonstrate physiological changes in the brain that can now be detected with special MRI imaging. Special blood tests called biomarkers are also being developed. These breakthroughs allow us to see and monitor the changes occurring in the brain following a concussion, something we were never able to previously do. These will be helpful in establishing the diagnosis of concussion in those situations where there is some question about the diagnosis. It will also allow us to more safely release an athlete or active military person back to contact sports and duty.
RW: What do you advise a patient do when there are long-term symptoms, such as auditory and light sensitivity, which can have a significant impact on quality of life?
EM: There are now special therapies available for patients who have suffered certain injuries to the brain, producing long-lasting cognitive, vestibular, and eye movement abnormalities. These therapies can improve the patient's ability to read, retain information, reduce the pain from reading, and reduce sensitivity to light. These can make a tremendous impact in allowing students to return to their scholastic endeavors or working individuals to return to activities on the computer. Unfortunately, these newer studies are demonstrating that some individuals are at risk for permanent deficits from a concussion. These tests will enable us to identify those individuals and provide them with the support systems they require on a long-term basis.
RW: What is your approach to working with a patient who is experiencing the kind of life disruptions that Dr. Robin experienced?
EM: Every individual is unique, and every concussion presents in a distinct manner. Therefore, every patient must undergo a detailed history and neurologic examination to determine their specific deficits and needs. A tailor-made therapy program, and specific accommodations in school or work, can then be established. Long-term treatment, including cognitive rehabilitation, vision therapy, special eyeglasses, and other adaptive treatments might be indicated, depending upon their presentation. However, each individual must be evaluated for their personal needs by an expert in the field of concussion.
Dared to Live
Among her literary achievements, in 2013, Dr. Robin published Hungry: The Truth About Being Full in which she chronicles a period in her life—prior to the concussion—in which she felt at the end of her emotional rope as a result of a less severe car accident that occurred in 2010, a home burglary, financial hardship, and the death of her beloved dog. Her book detailed the gap between the public perception of her life and her actual life. In a raw and honest memoir, Dr. Robin described an "emptiness gnawing at her soul" as a result of living to please others and an avoidance of developing meaningful relationships.
However, as difficult as that period of her life was, she says the concussion and the prolonged symptoms that followed presented a challenge unlike anything she'd ever experienced before. "I have had other heartbreaks and losses and traumatic deaths. I've had things that have really shaken the core and the foundation of my life and world, but they were outside my body. This was different. This was an intruder. This was something that invaded the tissue, the fiber, and the mitochondria," Dr. Robin says. "This was something that came in with a violent, vicious force and made me face head-on whether I was as strong as I thought I was. It just showed up and got in my face and dared me to live."
While she still experiences symptoms, including sensitivity to sound and light, Dr. Robin is starting to talk publicly about traumatic brain injury and her personal experience with concussion. Last spring, she spoke at the Changing Landscape of Concussion Symposium held at Princeton University in partnership with the Capital Institute of Neurosciences, telling the audience that while everything may appear fine on the outside, concussions can create trauma that goes unseen.
Despite all the pain and negative impact on her life, however, she says she's grateful for everything she's learned as a result. "I didn't choose the concussion; it chose me. I wouldn't wish it on anyone, but I didn't have a choice. We don't have a choice about what happens, but we can choose how we relate to what happens," Dr. Robin says. "We can't often control the death, trauma, or heartbreak. We can learn to control, and really to harness, how we relate to the thing that is traumatic or unexpected—the unforeseen."
With the worst of the concussion symptoms long behind her, Dr. Robin is more acutely focused than ever on helping people become their fearless and authentic selves. The concussion and the subsequent slowing down of her life gave her the opportunity to decide what matters most. "As a result, I am even more deeply committed to my own mission and my calling to the world. The concussion was a necessity for me so I could be even that much more in tune with the suffering of others," she says. "I am grateful for the slowing down and even the complete stop, for the silence and the dark rooms, and the desolate sense of abandonment because it's prepared me more fully and more freely to help others."