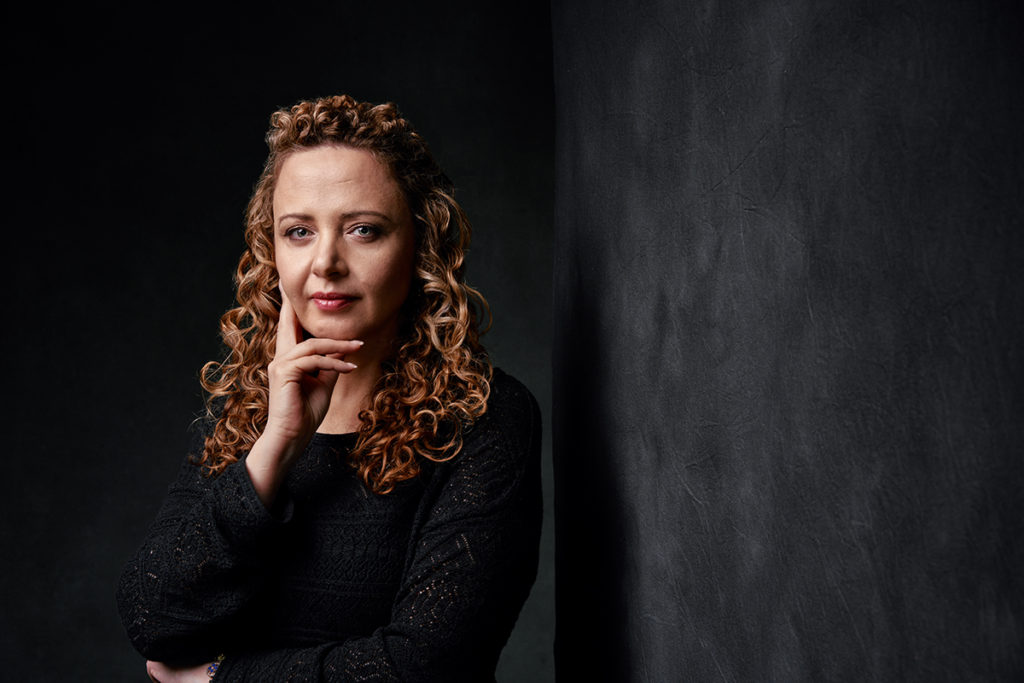 After speaking to President Donald Trump, Capital Health cardiologist Rim Al-Bezem became the catalyst for a change in policy that could spare 3 million Syrian people from unspeakable atrocities.
By the time Rim Al-Bezem, MD sat in front of the President of the United States at a roundtable discussion in August, ready to plead her case for Syria, her eyes had already seen too much to let the nerves interfere. On several medical missions in Gaziantep, Turkey, about 60 miles from the ravaged Syrian capital of Aleppo, she'd witnessed the kind of human atrocities that sear into your brain and claw at your heart for the rest of your life. She saw people from her native country burned alive and treated bodies scorched beyond recognition. She cared for young people paralyzed and traumatized, and men, women, and children injured and wounded who were suffering in primitive conditions without proper medical care.
For almost 4 years, she did all she could on the humanitarian front, helping to build hospitals, only to see them get bombarded. "We were operating on flashlights, we were inventing new dialysis machines that cost $10 per session, we were using hoses as chest tubes. I used to bring outdated medical supplies, which I'd ship to Syria through the borders," says Dr. Al-Bezem. On one trip, she organized a scientific conference in Gaziantep where she helped smuggle doctors from Syria to Turkey to teach them about intensive care and resuscitation. Her group, the Syrian American Medical Society raised money to pay their salaries, train them and send them back to Syria so they could stay and help people inside the country.
"But this humanitarian work was saving one life at a time. Whatever money and efforts and energy we invested were getting destroyed so often that you were left feeling futile," she explains. "So, a few of us decided we needed to get involved with advocacy. There was so much brutality that I couldn't stand idle. I had survivor's guilt."
I really don't believe there's a limit to the power we have to change
the world.

Rim Al-Bezem, MD
Last year, Dr. Al-Bezem became the chairperson of the Citizens for a Secure and Safe America (C4SSA), an advocacy group of Syrian Americans working to change policies and introduce legislation. They aim to protect civilians and shine light on the human atrocities that have taken place since the beginning of the war in Syria 7 years ago. The group participated in a fundraiser for a senator candidate in Indiana and had the opportunity to participate in an off-camera discussion with President Trump during a rally in Indiana at the end of August, and the 50-year-old cardiologist seized the opportunity, explaining emotionally but directly to President Trump that the province of Idlib was facing an imminent military onslaught from Syrian (led by President Bashar al-Assad), Russian, and Iranian forces, and that millions would be tortured, killed, and displaced without immediate intervention from the United States. "I told him that within 24 hours these forces were going to attack Idlib, a province that had grown from 30,000 people before the revolution to about 3 million after all the civilians who oppose his dictatorship were forced there. I told him that 1 million out of 3 million people in Idlib were children," she recalls. "He said, ' This cannot happen. I don't believe this is going to happen. The world is watching.' I told him that it's already happening. They are surrounding the city. The city is marked for death and this massacre is going to be happening under our watch. He told me he would look into it."
And he did. In a press conference with reporters, he recounted the interaction with Dr. Al-Bezem and credited the interaction for what happened next.
"I was at a meeting with lots of supporters and a woman stood up and she said there is a province in Syria with 3 million people right now. The Iranians, Russians, and Syrians are surrounding that province and they are going to kill my sister and kill millions of people in order to get rid of 25,000 or 30,000 terrorists," President Trump told reporters. "I came back and picked up the [New York Times] and opened it up … there was a very big story, and I said, Wow, that's the same story the woman told me, and I found it hard to believe, and I said, how, why would anyone do that?"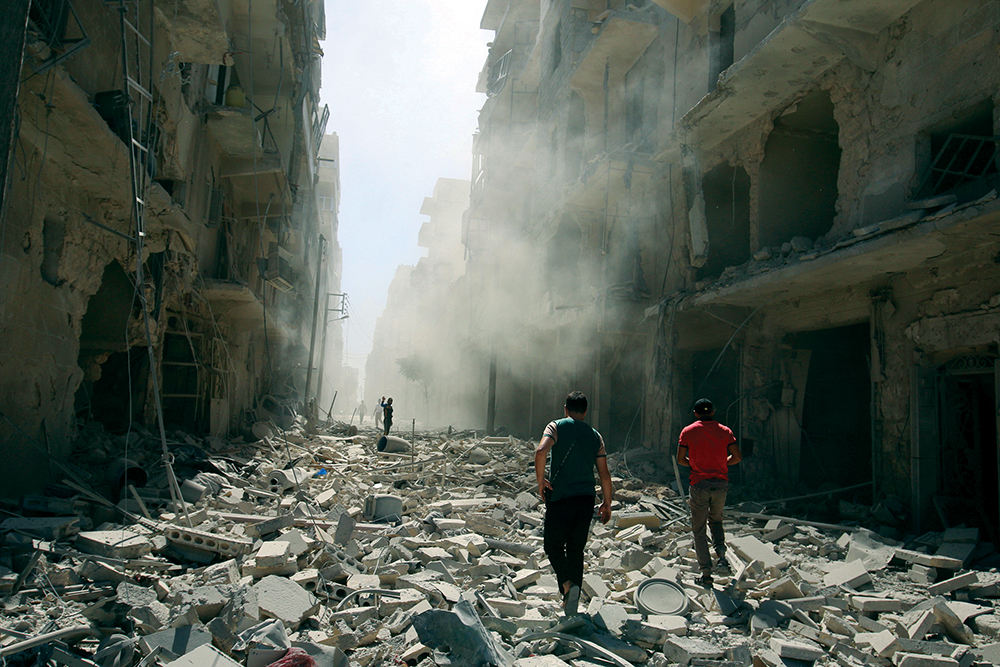 Within days, President Trump tweeted a message that reverberated internationally and spared Idlib, warning President Bashar al-Assad not to attack Idlib. It also plainly stated that the Russians and Iranians would be making a "grave mistake by supporting this potential human tragedy." In addition to the tweet, he ordered Secretary of State Mike Pompeo and White House national security adviser John Bolton to "not let it happen."
When Dr. Al-Bezem saw the news, she could hardly believe it. She knew Assad would take him seriously since he had already attacked Syria's chemical weapons twice during his presidency. And on September 17, Russian President Vladimir Putin and his Turkish counterpart Recep Tayyip Erdogan agreed to set up a demilitarized zone in Idlib. "I'm happy with the outcome. I am thankful for the President for successfully intervening and averting the massacre but this work is not how it was presented in the media where it was portrayed as the work of one woman who changed the Syria policy," she says. "It was the work of a grassroots movement of Syrian Americans across the United States who have watched their homeland being burnt by one ruthless dictator and have become determined to take action.
The Cost of the Fight
After the media got wind of Dr. Al-Bezem's apparent influence on President Trump and the change in Syria policy, which had such vast and significant consequences, the Bucks County cardiologist began receiving requests for interviews. She accepted two; one from British-Iranian journalist Christiane Amanpour for a videotaped interview that ran on PBS on November 16 and another from Wall Street Journal reporter Dion Nissenbaum, who wrote an article published in October entitled From Anguished Appeal to Presidential Tweet: The Doctor Who Changed U.S. Policy.
While the media coverage was important for giving hope to people who were running on fumes, the exposure also had consequences for the doctor. While she has lived in the United States since 1990 and only returned once to Syria in 2010 with her husband and three children, she knows she can never go back. "If I tried to go back to Syria now I would be hanged. The moment I step foot in Syria or anywhere in Lebanon. I would be captured and tortured and eventually killed," she says. "I am afraid to be captured and tortured, but not killed. They can send somebody, I don't care. If I am destined to die because of this cause, then so be it. I don't value my life more than those Syrian people or the lives of my children more than Syrian children."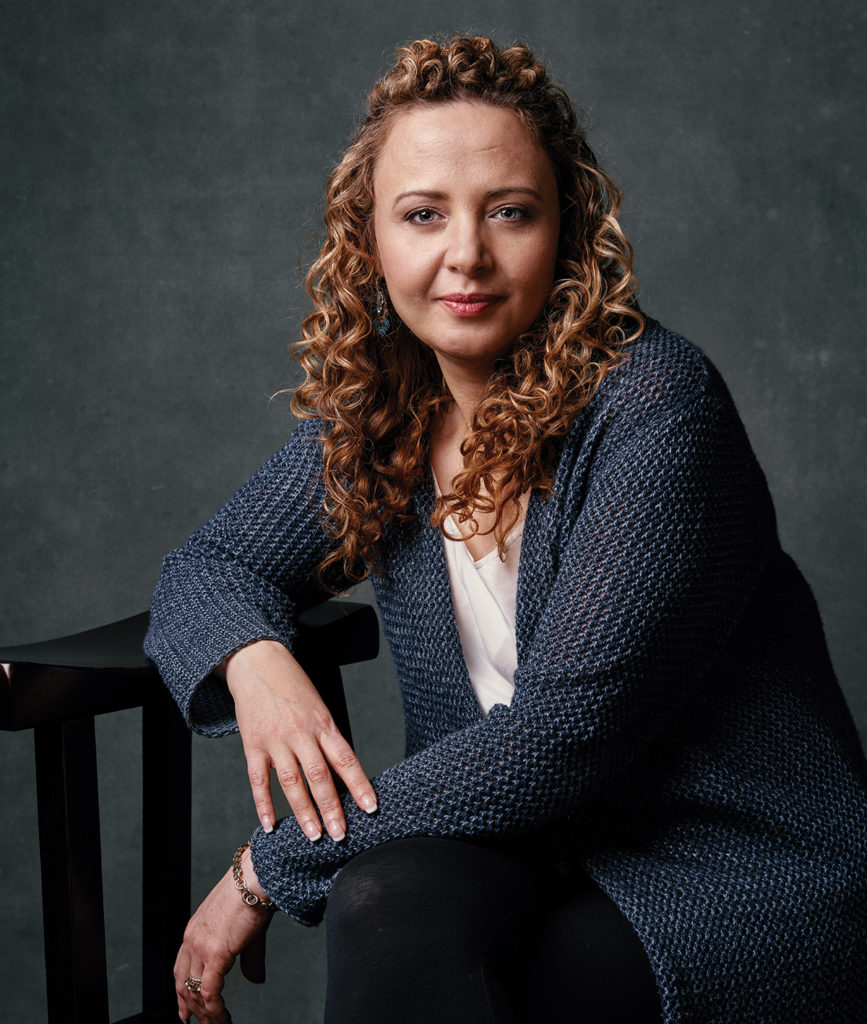 She knows her survivor's guilt and the pain of what she's witnessed took over the parts of her life that were once consumed by more joyous pursuits—yoga, interior design—she's more focused than ever on the lobbying effort that she now knows can be meaningful in helping save lives. At the time of this writing, Dr. Al-Bezem was leading the effort to convince Sen. Rand Paul (R-KY) to remove his hold on the Caesar Syria Civilian Protection Act, which must be passed before the end of the session or CSSA will have to start over with a new Congress in January, which will result in lost time and lives. The bill, which is supported by President Trump and would bring sanctions to the Assad regime, passed unanimously through the House of Representatives in 2016 but has been hung up in the Senate, first by retiring Sen. Bob Corker and now by Sen. Paul who wants to amend it. According to the official congressional filing, the legislation is designed to "halt the wholesale slaughter of the Syrian people, encourage a negotiated political settlement, and hold Syrian human rights abusers accountable for their crimes."
Dr. Al-Bezem is looking for every possible avenue to get the bill passed because she knows it will have broad-reaching consequences for the people in the region who have been suffering for so long. I want to give hope to people inside Syria. The culture itself is based on learned helplessness, and after 7 years of murder and killing, they get tired. They can get weary of resistance," she says. "We are losing time. If we lose another year, it's a year of Assad getting blood money. I think each day about the number of kids who could have grown up to be Einstein, but they will be dead."
While Dr. Al-Bezem fears for the fate of her homeland and is haunted by the lives she could not save, her outlook is less grave after these last few months. After years fighting to save one life at a time, sometimes at great risk to her safety, she is seeing her efforts and that of many other Syrian Americans, supporters, and advocates starting to make inroads. "For a long time, you'd feel good for a moment and then you'd hear about something else happening. It's dispiriting," she says. "Now I am more hopeful. I think we have a great shot at resurrection. We have a chance to build a free, secular, democratic Syria. If that would happen, I think hopefully every other country in the Middle East would follow suit. I think it would be a whole new page in world history."
Maybe then Dr. Al-Bezem can rest a bit.