Born in Hong Kong, Natalie Tung's experience at the Lawrenceville School led to an idea that blossomed into HomeWorks, a free, community-based residential program for Black and brown girls. Launched in 2016, her nonprofit is removing obstacles of systemic inequality and creating

opportunities for marginalized girls in Trenton.
During her 10th grade year, Darae Grizzle was struggling personally and in school. She had just transferred to a charter school in Trenton, and she couldn't find her footing or her confidence. It was her first year as a peer leader at HomeWorks, an after-school residential program designed to empower girls in Trenton, and she felt overwhelmed and stressed. One day, she came back to the HomeWorks house, feeling especially down, and she and her roommate leaned on each other for support. "That night, we just sat on my bed and talked. For hours, we just had a heart-to-heart conversation about life and goals and things we were both going through. That was the first day I felt like HomeWorks was really changing my life."
Now, 2 years later, Grizzle is a senior in high school, brimming with self-love and clarity about her identity and who she wants to be in this world. Last spring, she received a full scholarship to a 4-year New Jersey college through the Give Something Back Foundation, which she thinks she wants to use to get her degree to become a high school English teacher.
And that's exactly the kind of thing Natalie Tung hoped would happen when she brought HomeWorks to life during her sophomore year at Princeton University. She knew firsthand how empowering it can be to live with other girls, drawing energy and confidence from one another.
Tung moved to the United States from Hong Kong when she was 14 to attend the Lawrenceville School, in Lawrence Township, NJ, an experience that completely changed her life.
A Love of Learning
In Hong Kong, Tung fell behind in school, due in part to the fact that she grew up in an English-speaking household and struggled to keep up with classes that were taught in Chinese. "It was an all-girls school in a culture where girls were tearing each other down in order to rise. And I was falling. I remember feeling so embarrassed because most of the kids were getting 80s, 90s, and 100s, and I was getting 30-somethings. I could not grasp it. I ended up repeating third grade and had very low confidence," says Tung.
Her older cousin had a positive experience at boarding school, so when Tung was afforded the opportunity to attend the Lawrenceville School and reinvent herself, she seized it. While she had very little preconceived notion of what the experience of living in America would be like and she had never been away from her family before, she jumped in with both feet.
Almost immediately, Tung found one major difference that suited her well—curriculum that afforded students learning opportunities well beyond the numbers. "For the first time, I was reading books that were centered around gender identity and Asian identity and things like that," Tung recalls. "So much of our studies were about identity—not numbers—and that's when I fell in love with learning."
The second major distinction proved to be completely transformative for Tung—the relationships and camaraderie she felt with the other girls in her dorm helped her feel seen and heard in a meaningful way. "In Hong Kong, people are more closed off, and you don't really talk about yourself or your feelings. This was the first time in my life where I felt like I had open, safe ground to express my own emotions and be vulnerable," Tung explains. "As a result, I began to build my confidence at Lawrenceville. From freshman year to senior year, there was a huge change in who I became.
"My perspective on the world and on people became so much richer after I moved here. In Hong Kong, it's so homogenous—mostly everyone is Asian. Coming here, it was so much more diverse. I learned so much from my friends and from my community."
When Tung experienced mental health challenges and emotional strain during her second year at Princeton University, it was her Lawrenceville friends—the girls from her dorm—who helped her find her way again. Their belief in and love for each other proved to be foundational and unconditional. "Just recently, one of my friends from my high school dorm went through something pretty traumatic, and we all flew to be there for her. That group of girls became my family for life."
I realized that when women come together, there's nothing that can break us down. We are so powerful. We can do anything and everything.
Lessons on Poverty
After years teaching the roots of poverty and examining organizations that are most effective at alleviating it, here are Kris Schulte's fundamentals for success.
• Develop a relationship with the clients to bring lasting change.
• Context matters—there is no one-size-fits-all strategy, which is why it is necessary to listen to and learn from clients.
• Think long term in order to bring about systemic change.
• It takes commitment, experimentation, and accountability to sustainable and meaningful changes.
• Recipients know their needs better than anyone else; they want to live the best lives they can, so you need to trust them and listen to them. No matter how good your intentions are, avoid savior complex—which means coming in thinking you know all the answers and can solve everyone's problems.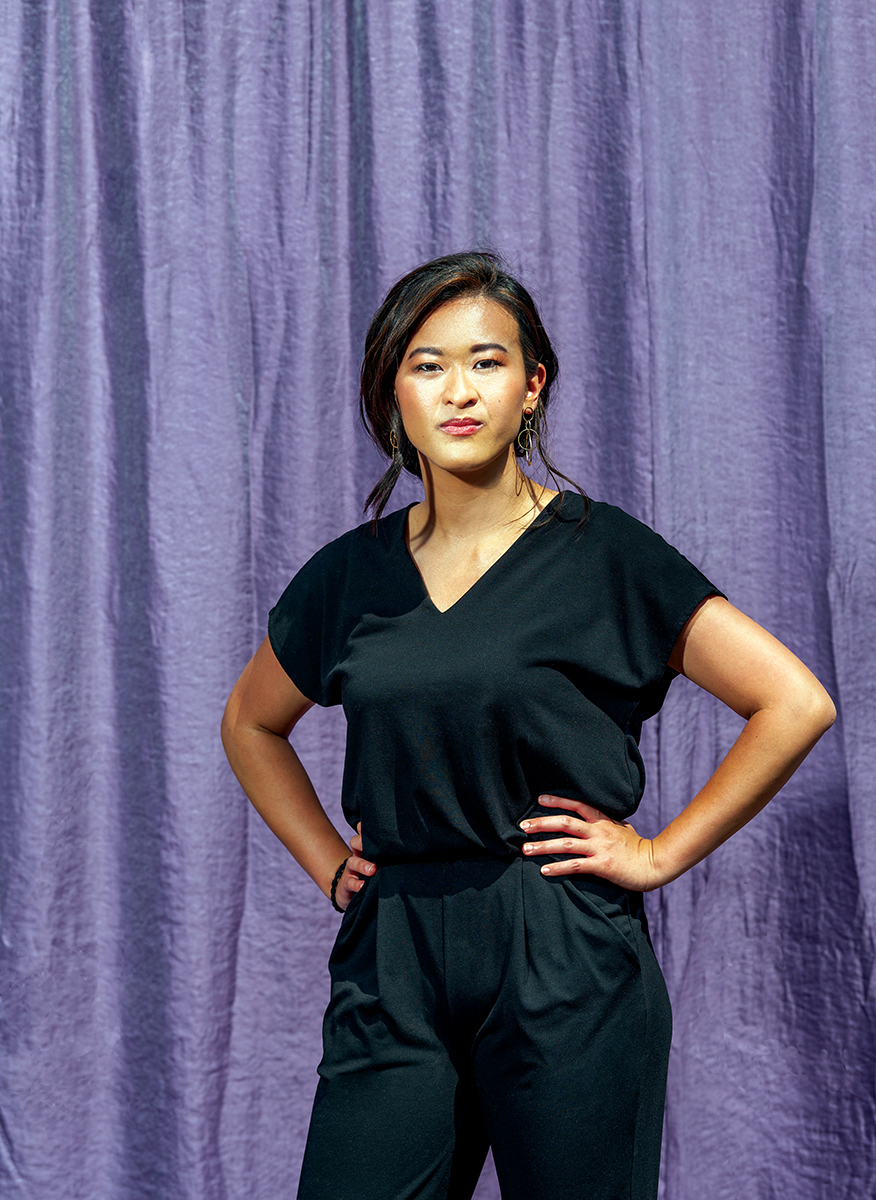 Laying the Groundwork

During her sophomore year at Princeton University, in pursuit of her degree in English and teacher preparation, Tung took a class in social entrepreneurship, taught by Marty Johnson, the founder of Isles, Inc., an urban sustainable development organization in Trenton. One assignment asked students to create a venture of their own, and Tung drew upon her passion for boarding school, thinking it would be something she could pursue as a second career, after she retired from teaching. Instead, her idea became the runway for her future and a blueprint for meaningful change.
Tung's idea, which she created with her cofounder Brenaea Fairchild, was called HomeWorks. Their project won $10,000 from a social entrepreneurship competition and $24,000 from a Princeton accelerator program, which helped them get up and running. "We envisioned it initially for kids struggling with homelessness. The idea was that they would go to school during the day and then come home at night, but we quickly realized that wasn't feasible. We didn't have the resources, and there was too much bureaucracy to get through in the school system to make it work," she says.
Instead, Fairchild and Tung pivoted to turn HomeWorks into a free, community-based after-school residential program that would supplement girls' education with culturally responsive learning.
They knew they wanted HomeWorks to be a by-choice program, which meant partnering with the City of Trenton, the schools, and most paramount of all, with the parents. "It doesn't matter if we have kids whose parents who are incarcerated or who work three jobs. At the end of the day, the parents know what's best for their kids. We see ourselves working as partners to get our kids to wherever they want to go."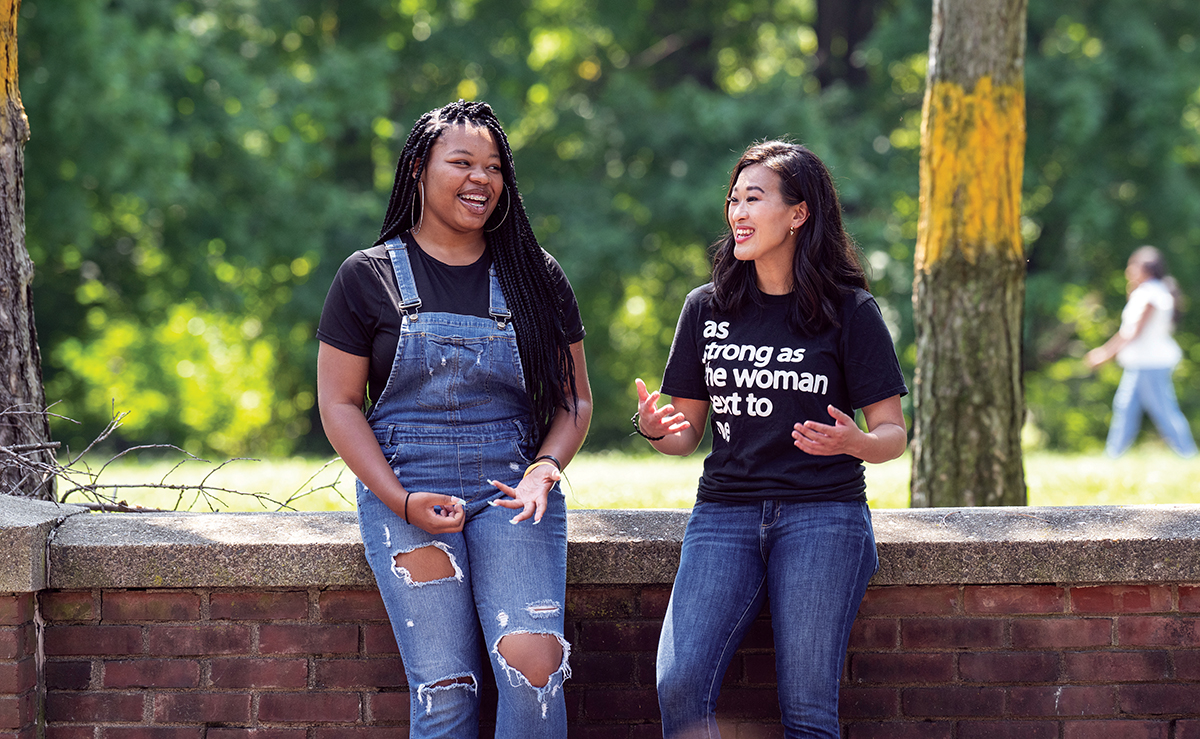 Cycle of Poverty
Fairchild played a crucial role in the creation of HomeWorks, in part because she herself grew up in Trenton and knew what many of the challenges were. Fairchild and Tung based the foundation of the program on addressing those specific issues. "In Trenton, 36 percent of our kids are chronically absent, 90 percent of kids are not on grade level for math, 80 percent of kids are not on grade level for English, and only 10 percent of kids are college-ready by the time they graduate," Tung says. To confront those concerns, HomeWorks transports their scholars to and from school each day and offers subject-matter tutoring. In addition to assisting academically and partnering with the schools and teachers to support their scholars, HomeWorks takes the girls on field trips and offers special events like basketball camp, dance and self-defense workshops, movie night, service day, and ice cream making.
Another key component of the program is the speakers who come into the HomeWorks residence to talk to the girls. "We bring in women who look like our kids to talk to them about race, gender, and culture. We are helping these girls academically, yes, but HomeWorks is also about unpacking their identity," Tung says. "I wasn't proud of my own culture until very recently, and I think that changes everything. If you're feeling not good about who you are, you can't really go out and win the world and be confident and do what you want to do. If we can help these girls understand that there are systemic things that they are up against, they can reclaim power over it."
Empowering people with knowledge and tools is crucial to ending the cycle of poverty, says Kris Schulte, who teaches a course on international and domestic poverty at the Lawrenceville School. Several years ago, Schulte went to see Tung speak to girls at the Lawrenceville School about HomeWorks. She was so impressed with the model Tung described that she decided to lend her time and expertise to HomeWorks, eventually becoming the Board Chair.
Tung's plan for HomeWorks coalesced with her understanding of the roots of poverty and the issues with so many other nonprofits (even those with good intentions) that are trying to address the problem. "Among programs that successfully address systemic poverty, one of the important lessons is avoidance of the savior complex where wealthy people come in and try to save everybody. The best work is collaborative," Schulte says. "In terms of education, there are plenty of programs where you find kids and take them out of their communities. They get scholarships to go to other places. But with HomeWorks, being a 5-day boarding program, you are not taking them out of their communities. When these scholars are in our program, they get the best of both worlds. They can still be with people who love and support them, but they get the benefit of what we provide."
Schulte acknowledges that there are plenty of complications HomeWorks is confronting that they still haven't solved—despite best intentions on all sides. "COVID-19 brought particular problems. One challenge we found is that the teachers in Trenton are quite overworked, and the quality of the academics is highly variable. In many cases, it's been difficult to develop a real partnership. It's been very frustrating."
But the potential of what HomeWorks can accomplish is promising because of the quality and creativity of the programming, the passion of the staff, and the support from the community and partners. "We've received tremendous support from Princeton University, the Lawrenceville School, Comcast, Hollister, the Smith Family Foundation, the Bonner Foundation, and James Kerney Foundation. We have other meaningful partnerships—Sustainable Fare donates the food," Schulte says. "We received an anonymous donation of $600,000 so we are going to be able to purchase a permanent house in Trenton for our scholars. That house is a game-changer because we'll be able to have scholars under one roof for 4 years."
As the team works to secure the home and provide its girls with academic and social-emotional enrichment and access to scholarships, what gives Schulte the most hope is the leadership and commitment of Tung herself. "Natalie is amazing. She combines incredible ability and smarts with humility and a desire to learn and grow. She knows she doesn't have all the answers, but she continues to keep searching for them," she says. "She has this amazing ability to bring people from different backgrounds into this endeavor. She's a humble visionary. You know she's in it for the girls and that she believes deeply in them and in Trenton, and that's incredibly inspiring."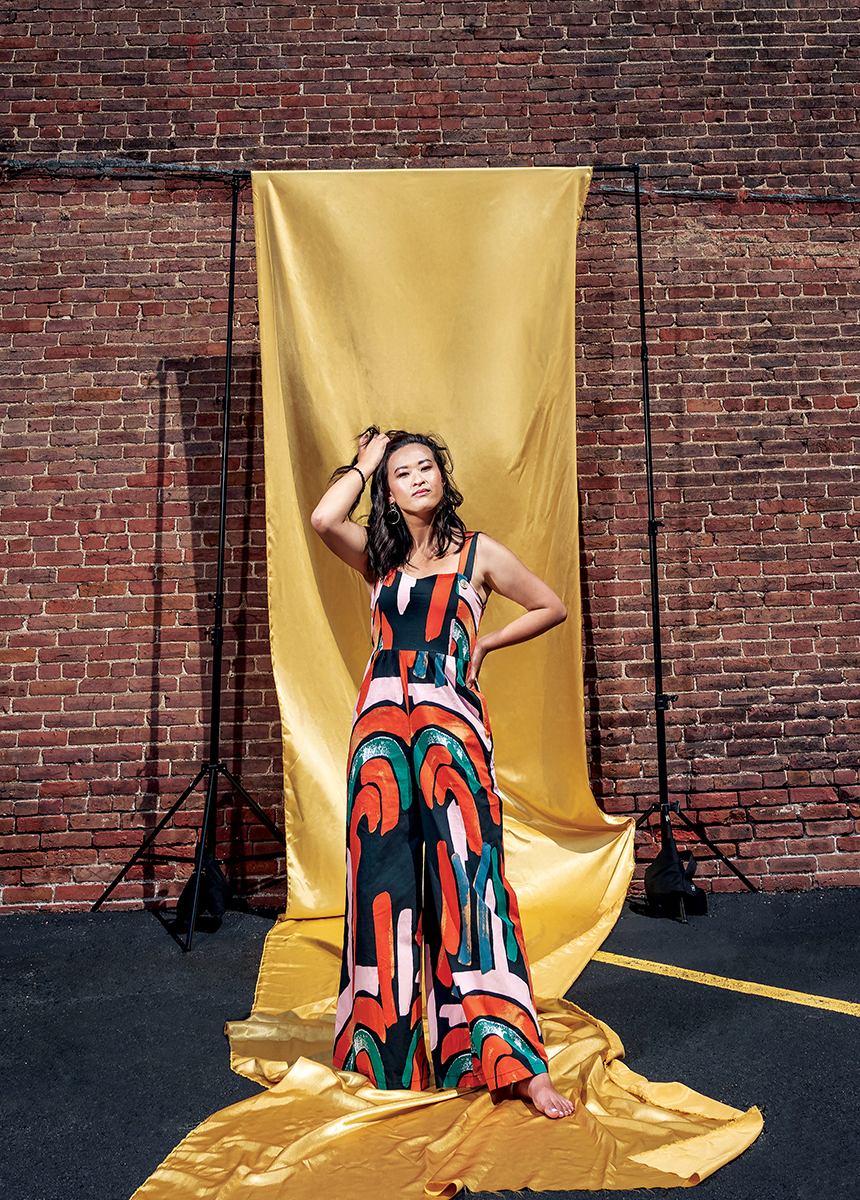 Natalie combines incredible ability and smarts with humility and a desire to learn and grow. She knows she doesn't have all the answers, but she continues to keep searching for them.