She had an idea to help parents address one of the most common childhood problems—picky eating. She created a kid-friendly meal subscription service called Yumble, which she grew into a thriving business with some help from TV's Shark Tank.
When they're scrubbing marinara sauce off the ceiling or dumping morsel-sized chicken and green beans into the garbage disposal multiple times a week, many parents reflexively start to view mealtime as a source of anxiety and head-splitting frustration.
Despite her remarkably organized and well-planned parenting style, Joanna Parker was feeling all of that pretty acutely about 5 years ago, when her kids were 1, 3, and 5. She found herself pouring so much time and energy into planning and preparing healthy meals for her kids, many of which would end up on the floor. Despite the fact that she loved cooking and being inventive with menu planning, mealtime became maddening.
Knowing his wife to be industrious, Parker's husband, David, suggested she was likely not the only parent facing this constant uphill battle, and that she might be able to do something about it, not only for herself but for other parents as well. So, about 10 minutes before they left for a family trip to Vermont, Parker put up an anonymous post on a parenting Facebook page to see if anyone would be interested in having someone cook healthy meals for their kids.
Within an hour of her post, parents were practically begging for the service. "People were saying, 'Please, cook my kids' dinner. We don't know who you are. We don't know where you are or what you're making. But we don't care,'" Parker recalls.
They turned the car around so she could grab her laptop and immediately begin planning meals and the logistics of delivery. Once through the cycle, the couple recognized that just about everyone who ordered the service would want it again. "That's when I realized this would be a subscription business, because it's the kind of need you're going to have week after week, possibly for 15 years," Parker says.
The Parkers named the business Yumble, and the concept began to coalesce—a direct-to-consumer, ready-to-eat meal subscription delivery service designed for kids. The guiding principle was the easy part. They wanted to help kids develop positive, healthy eating habits from a young age and make mealtime fun for kids and their parents. Now they just had to figure out how to make that happen.
I think one of the worst things we can do is force our children to eat. The best thing we can do is teach them to listen to their own bodies.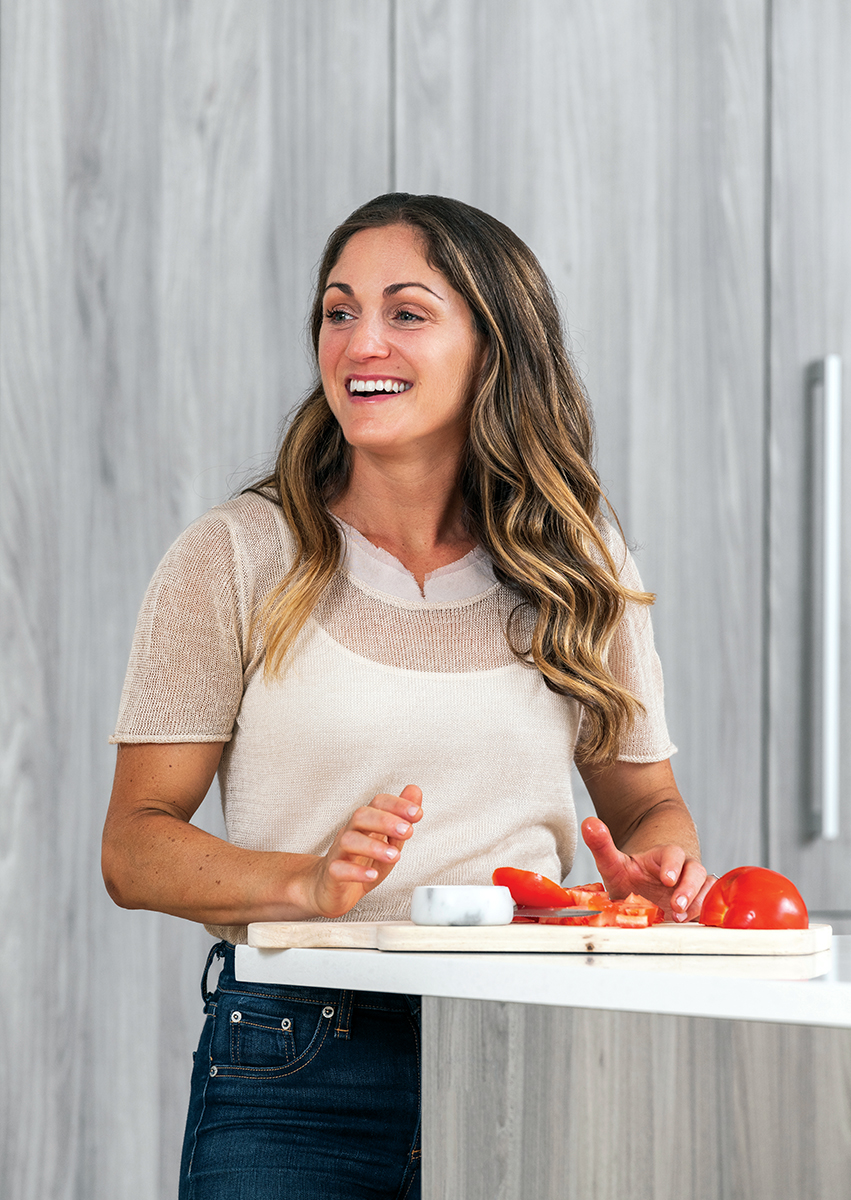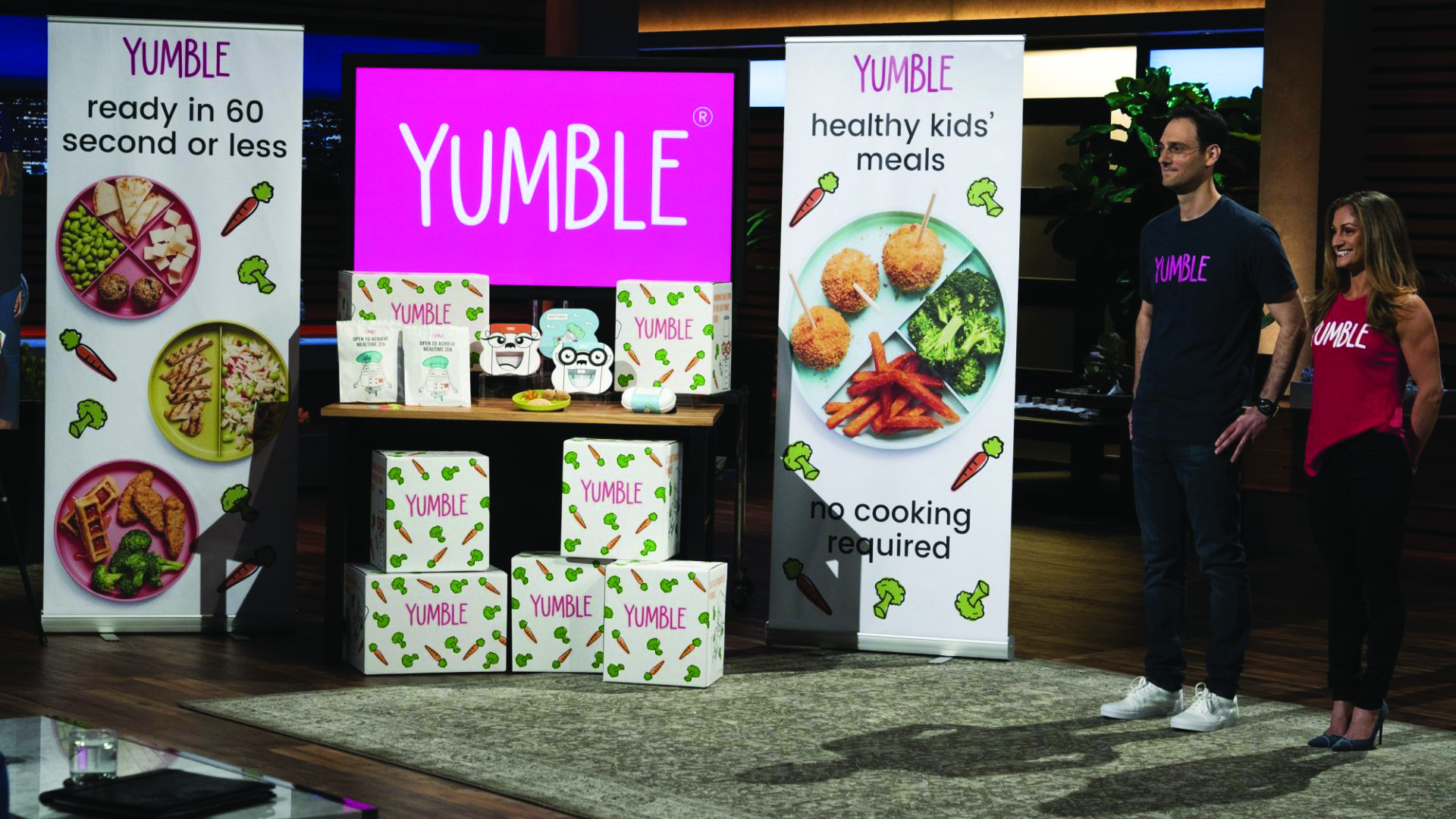 We used to watch Shark Tank all the time and loved it, and we felt like it was the perfect kind of audience for Yumble. So, we applied early on because it's a long process. But we knew it would help us make a splash.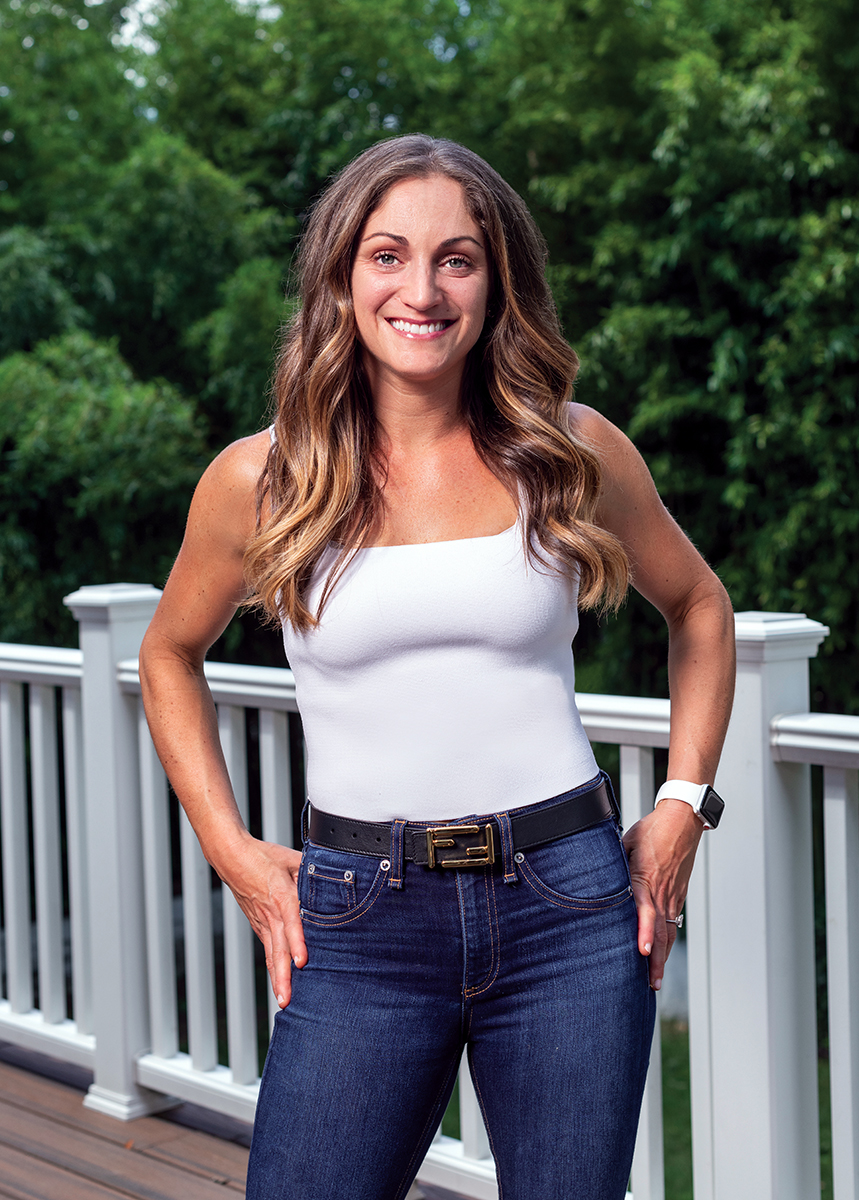 Icky-Picky People
What most people think of as picky eating, Parker considers a crucial part of growing up—becoming discerning about our likes and dislikes. After years of creating menus designed to please and delight young palettes, here's Parker's best advice for parents of the pickiest.
Know this is normal. Most parents tell me they are embarrassed by their child's picky eating. I always try to reassure them that this is normal and that many kids go through it. I also remind them that while it's easier to indulge your child and serve them the same meal every single day that you know that they're going to eat, that will ultimately deny them both the nutrition and the opportunity to develop good eating habits.
Eat when they eat. When children are young, we usually feed them separately, but that's a lot of pressure for a child. Would you want to eat if someone was just sitting there staring at you? I suggest sitting with them, even if it's not mealtime, and eating with them. That way you make it an activity you're doing together.
Choose your battles. I try to remind parents not to get worked up about each individual meal. Typically, when kids are really hungry, they will eat. When you make a big deal over them not eating, it establishes them as the food boss. Kids are really smart and they will know very quickly who's in charge of mealtime.
Give them a say. While it won't work for every meal, giving kids the opportunity to weigh in on the weekly menu (or even some part of a meal) can go a long way in helping them feel more engaged at mealtime. You can even give them a few choices, so at least they feel included in the process.
Trust the process. Overcoming picky eating is like teaching your child to sleep train, potty train, or to stop using their pacifier. We have responsibilities that we have to teach our children and eating habits are another milestone. Try to be patient. Kids go through picky eating phases at different times, and some kids take longer than others to get through it but don't give up.
Make it kid-friendly. I don't think mealtimes should be so serious. One of Yumble's signature dishes originated because one of my kids wouldn't eat his chicken nugget. So, I gave him a stick instead of a fork, and he loved stabbing it and then dipping it. It was like a lollipop. So, we put Chicken Pops on the menu, and the kids absolutely loved them.
First Bites
Soon after launching Yumble in July of 2017, Parker found herself suffering the whiplash of going from being a stay-at-home mom one day to becoming a full-time entrepreneur with a rocketing business, which she ran out of her Northern Jersey home. In 2014, she had hit pause on her career as a teacher to focus on her family, and suddenly she had more balls in the air than she could have ever imagined. "In the early days, I would do all of my cooking after my kids went to sleep and pack everything away in the refrigerator downstairs. Then I would wake up at 4 in the morning to package everything into the delivery bags and have it all cleared out by 7 a.m. to get my kids up. Once they were at school, I would deliver all the food," Parker says. "It was a huge transition for my family. Our whole lives had to get restructured."
With about 100 customers right out of the gate, the Parkers quickly started asking themselves how big Yumble could get and how they could handle the demand. Seeing the potential and the need, David committed himself to their new business full time. As a filmmaker-turned-businessman, he brought financial and strategy experience. But while the duo had the passion, skills, and commitment, to fully realize their vision for Yumble, they knew they needed a larger, more sophisticated operational structure, which required more capital.
In his previous life as a filmmaker, David knew the value of out-of-the-box public relations, so the couple turned to one of their personal favorites for a jump start. "We used to watch Shark Tank all the time and loved it, and we felt like it was the perfect kind of audience for Yumble," Parker says. "So, we applied early on because it's a long process. But we knew it would help us make a splash."
Sure enough, the reality show, in which entrepreneurs present their business ideas to a panel of investors, hoping for commitments of capital, infrastructure, public relations, or other forms of support, fast-tracked Yumble after it aired in December 2018. The couple went on the show asking for $500,000 for 4 percent of the business. And, after a bit of a feeding frenzy in which Canadian businessman Kevin O'Leary and guest Shark reality TV star Bethenny Frankel went head to head to make an offer for Yumble, the Parkers got almost exactly what they were asking for. Frankel negotiated a deal worth $500,000 for 6 percent of Yumble.
In addition to the financial support Yumble received, Shark Tank was impactful to the couple personally, Parker says. "Prior to Shark Tank, I felt like I was the mom who was always a little bit late to parent-teacher conferences or the last one to fill out the form for a field trip. But after it aired, the community really got what we were trying to do," Parker says. "And my kids were really proud of us. I think they got a lot of validation for how hard their parents work and that we're not always the ones volunteering at school for things. So, we were really overwhelmed by the outpouring of support from friends of our community."
Second Course
One of the most immediate and lasting byproducts of their appearance on Shark Tank was the awareness and validation the Sharks provided. They expected the boost on the night it aired in the form of visits to the Yumble website (yumblekids.com), but the impact began to grow exponentially in the months after. They received interest from investors and other venture capitalists and helped to put Yumble on the radar nationwide.
With the financial and organizational support in place and a reliable supply chain established Parker was able to focus her attention on the part of the business she was most passionate about—researching, sourcing, and delivering delicious, healthy food to families. "I had an eating disorder when I was younger. So, I feel very strongly that the younger we teach our children healthy eating habits and to develop a healthy relationship with food, the better off they are," Parker explains. "I think one of the worst things we can do is force our children to eat. The best thing we can do is teach them to listen to their own bodies."
While food allergies and responsibly sourcing ingredients are key considerations, the recipes are first and foremost based on nutritional considerations such as saturated fat content, sugar, and sodium. With those thresholds in place, modifying recipes for taste is the next crucial ingredient. With monthly meal rotations, Parker worked to develop tasty, veggie-packed signature dishes and sauces that she knew kids would love. Favorite dishes like Chicken Mac & Cheese with Yumble's cauliflower-packed cheese sauce or Cheesy Veggie Casserole showcase vegetables instead of hiding them.
While it's important to get vegetables and nutrients into kids' growing bodies, hiding them in food takes away the opportunity for kids to figure out what they like and don't like. "I think it's important to give children a little bit of that autonomy at a young age. So, the mentality behind feeding kids is equally important to the actual food we're putting in front of them."
In addition to planning menus packed with tasty, nutritional meals for kids, Parker sees education as a significant part of what she does. She recognizes that now more than ever, parents need help. "Early on during the pandemic, we started seeing that parents needed us more than ever. They were already stretched thin and had so many responsibilities. With COVID, homeschooling, working, cooking, and cleaning—it just starts to feel impossible," Parker says. "If we can take one thing off the plate—knowing your kids have healthy meals each night—then that makes me happy. I'm so excited to have the opportunity to be able to really help make parents' lives a little bit easier during a crazy time."