At 18, less than a year after moving from Haiti to New Jersey, Anne Forestin was in a terrifying
car accident that nearly took her life. Now, 5 years later, she is a nurse at the same hospital that
saved her.

 
Anne Forestin doesn't remember anything about Saturday, February 3, 2018. She doesn't really remember Friday either, although she knows she went to school that day at West Hamilton High. She does remember Thursday night, when she ate Chinese food for the first time. But the next two days are a blur. She doesn't remember when her coworker, who was driving Forestin to the fast-food restaurant they worked early Saturday morning, lost control of her 1998 Subaru Impreza and hit a guardrail.
And she definitely doesn't remember when the car plunged into Gropp Lake in Hamilton Township or the more than 20 minutes she spent in the submerged vehicle under about 14 feet of freezing water.
She doesn't have a memory of the two men who tried to save them, jumping into the frigid lake, and becoming incapacitated themselves. Her next concrete memory is from 18 days later, when she awoke at Capital Health Regional Medical Center after spending those 2½ weeks in a coma, fighting for her life.
Forestin, her younger brother and sister, and her mom, had been in the United States less than a year when the accident occurred, having left Haiti seeking a better quality of life. For all the time she lost and the traumatic events she endured, 23-year-old Forestin found her footing. Five years later, she is a nurse at Capital Health Regional Medical Center (RMC) in Trenton—the hospital where she fought for survival. Here's what she does remember and the most important things she has learned since.
The Accident
When she and her family landed in New York in March of 2017, Forestin remembers it being freezing—or at least a kind of cold she'd never experienced in Haiti. At 18, Forestin almost immediately enrolled in school for her senior year and found a job at a fast-food restaurant at a truck stop making burgers and pizza. Before too long, she became a cashier, a shift lead, and then a supervisor, because when Forestin does something, she goes all in. "When we left [Haiti] and came to the U.S., I told myself
I would use this new opportunity to work hard to do great things," she says.
I was a survivor, so I had a lot of attention. Even people who didn't know me were interested in my story, and people around the world were pray for me.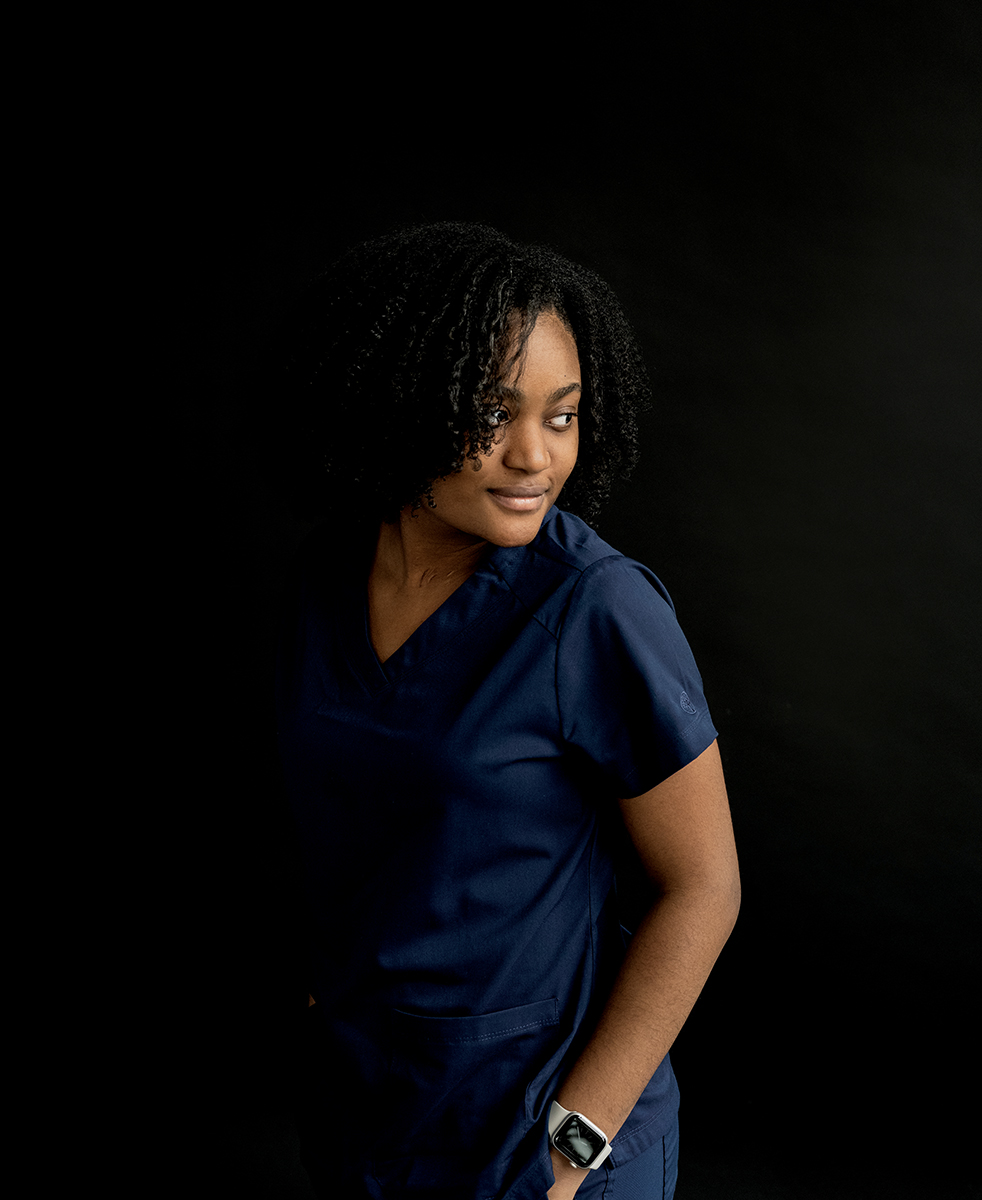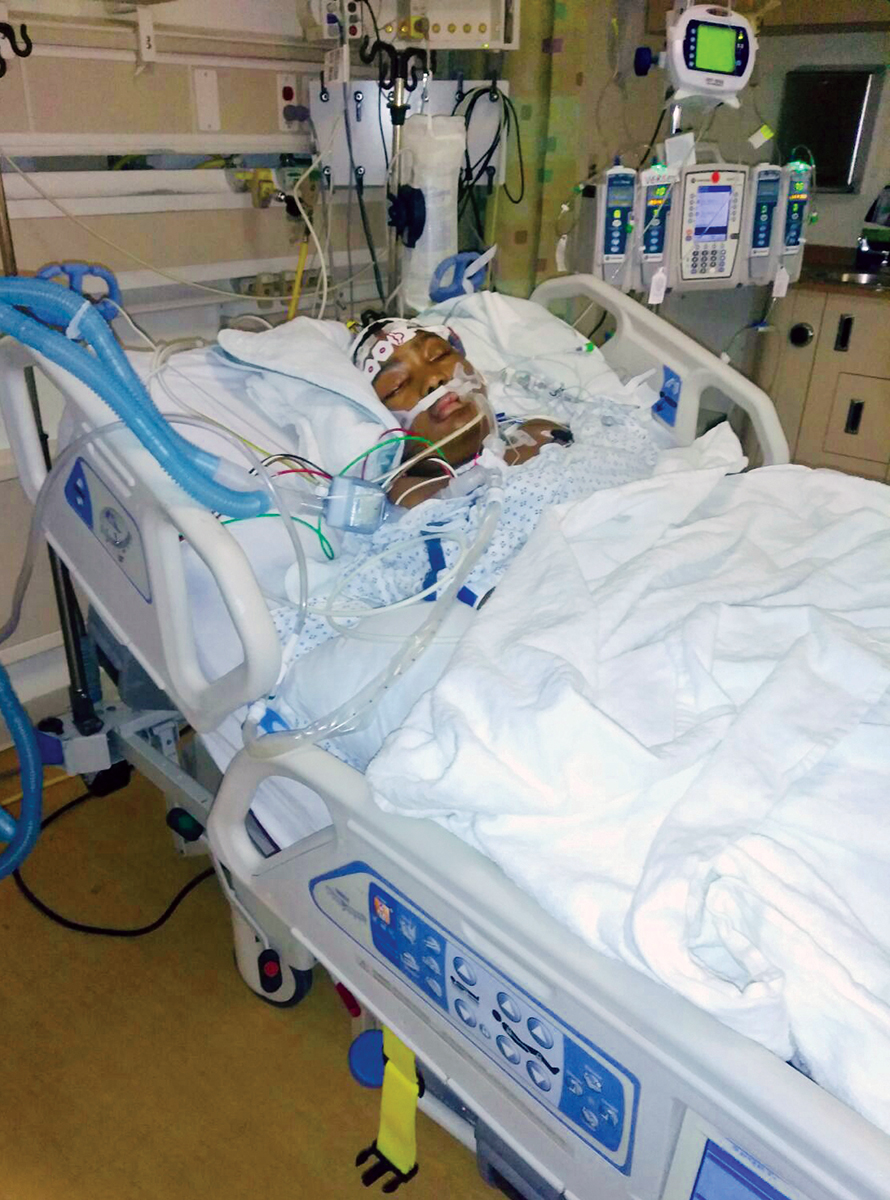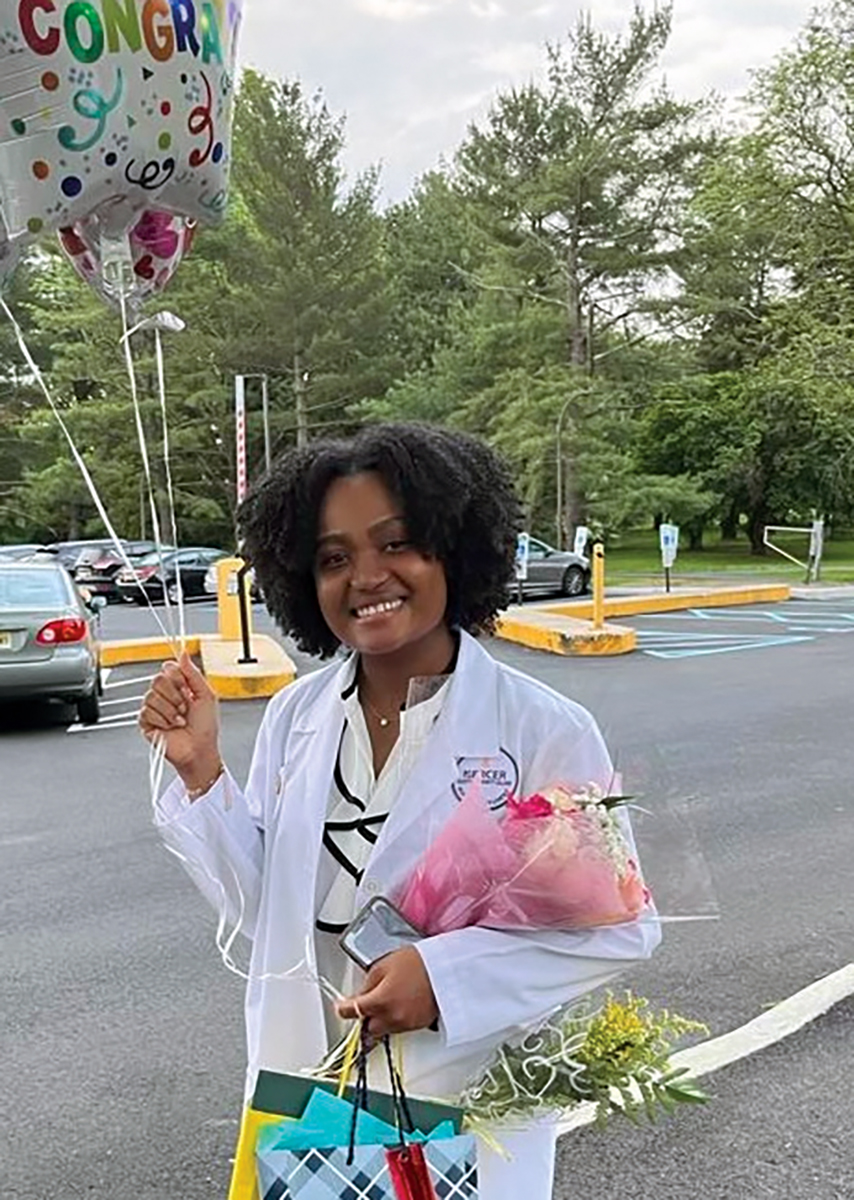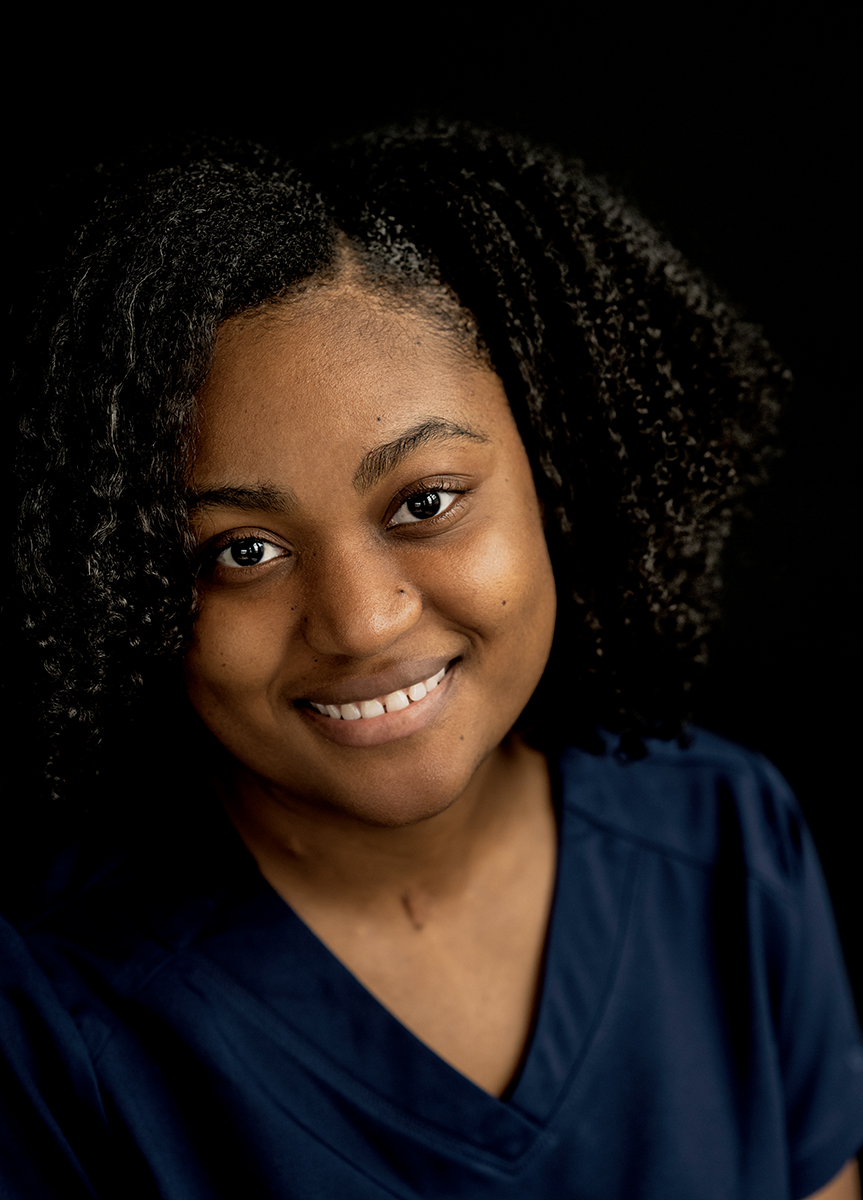 Forestin and her two siblings were adjusting to their new life in Hamilton, NJ. Then, on February 3, her coworker—40-year-old Bernadette Joseph, who also lived in Hamilton—picked her up to take her to work. But they never made it. According to police reports and newspaper accounts, Joseph was driving down South Broad Street near the Interstate 1-95 interchange when she lost control of the car, hit the guardrail, and veered into the lake at around 9 a.m.
Around 9:15 a.m., divers from the Trenton Fire Department's marine unit pulled Joseph and Forestin out of the vehicle, and they were rushed to Capital Health. "I read in the report that I was intubated after receiving CPR and then I later needed a tracheostomy because I couldn't breathe on my own. That's why I have this scar," she says, gesturing to her throat.
From her days in a coma, wires, tubes, patches, and bandages covering much of her body, Forestin has fragments of frightening memories, but she doesn't know—even now—if they were real or parts of vivid dreams. In those early days after she woke up, she remembers her pastor and her friends and family members being with her, especially her mom. She remembers the nurse with the bright smile and her doctors who saved her. And she recalls being singularly focused on her first meal ("That's all I wanted at first—to eat.").
After a long and tumultuous 35 days in the hospital of rehabbing, healing, and gaining back her strength, Forestin was discharged, exactly a year to the day from first landing in the United States.
Coming Home
Forestin's return home was full of ups and downs. She carried the strain and worry of the bill from her 35-day hospital stay. Although a small portion was covered by her car insurance, Forestin had no idea how she would find the money to pay the enormous bill. When she received "a miracle phone call" telling her that her entire bill would be covered by Hospital Charity Care, the relief was overwhelming. 
On April 17, 2018, Forestin had her percutaneous endoscopic gastrostomy (PEG) tube removed, which was a milestone in her physical recovery because it signaled that she could get nutrition without help from a feeding tube. "I'll never forget it. I was lying down, and the nurse looked at me and said, 'Do you want me to hold your hand?' Doctors are amazing and caring and knowledgeable, but the connection that nurses have is such a unique thing."
During her recovery, Forestin experienced kindness from loved ones and strangers. "I was a survivor, so I had a lot of attention. People who didn't even know me were interested in my story, and people around the world were praying for me," she says. "Teachers came to my house and worked with me so I could graduate with everybody else in my class. It was a big deal for me to graduate. The school gave me two medals—one for being an excellent student and another one for my courage."
Despite all of that, Forestin battled depression, struggled to find an appetite, and worried about what she would do next in her life. Then, 5 months after the accident, her coworker, Bernadette Joseph, died, leaving behind three children. Forestin still chokes up when she talks about it. "I wondered why I survived, and she didn't. I wondered if I did something wrong. I wasn't sleeping," she recalls. "I kind of got lost. You start wondering, Why am I here? Trying to figure out what I wanted to do in my life was a little bit tough."
Healing Hands
With time and persistence, Forestin began to feel like herself again, albeit a somewhat new version, and her future plans became a focal point. She felt conflicted about what to do next. "Since I was a kid, I wanted to become a pediatrician. I love kids, and I still love kids today. But I realized that wasn't what I wanted to do. I figured out that I wanted to do something that aligns with my values. I wanted to give people hope, and I wanted to be at the bedside with patients so I could give back," she says. "I wanted to be a nurse."
So in 2020, Forestin applied for the 2-year nursing program at Mercer County Community College (MCCC). She received her acceptance to nursing school around the time she started working at Capital Health as a dietary aide. "I couldn't have been happier. I got my first car. I got into nursing school. And I couldn't wait to become a nurse." 
Forestin graduated last spring and started working at RMC with a unit called 2Front (2F), a part of the hospital that often has the most patients coming through. While the pace in 2F can be daunting, she likes that she gets to work with just about every patient population. 
But with so many patients to care for each day comes plenty of hardship, she says. One of her hardest days was her first code blue. "My coworkers and I fought so hard and did everything we could possibly do to save one of our patients—a young man—but we lost him," she says. "I always tell myself that it's beautiful to save a life, but in the back of mind, I need to remember that I can only do my best. Some people just come into the hospital so sick," Forestin says. "So a good day is a day where I don't have a code blue."
She doesn't know exactly where her life and her nursing career will take her. ("Maybe the intensive care unit. Maybe labor and delivery some day. I've always loved working in both of those specialties.") But knowing Forestin, whatever she decides, there's not much that will get in her way.