Five years ago, Emelia Perry injured her spinal cord in a fall from a ladder, a harrowing accident that changed her life, but not her competitive spirit. Today, the 29-year-old athlete is training rigorously to compete at the highest level of wheelchair racing and paratriathlons.
The top drawer of Emelia Perry's dresser is brimming with a spectrum of race tank tops and tee shirts from wheelchair races and paratriathlons she's competed in over the past few years. But you hardly need to walk beyond the doorway of her Philadelphia home to get a sense for where Perry spends her time and energy.
Two race wheelchairs and a handcycle—each with their own distinct purpose—are housed in her studio apartment, taking up more real estate than her bed and closet combined. She's considering going pro in one or both of the events—she's not sure which—and that means spending anywhere from 1 to 3 hours a day, 5 days a week training, either swimming, using the handcycle, or in her race chair.
As her next major event approaches—the Chicago Marathon on October 9—she's been spending even more time in her race chair, zooming up and down the part of MLK Drive that's closed to cars, doing hill repeats and speed and endurance training. Her goal in Chicago is to break the 2-hour mark. But whether or not she crosses the finish line in time to break her personal record, she won't be doing it alone. "My injury has really made me appreciate all the support I receive because even if I have the motivation and the focus, I still need a lot of help," Perry says. "The equipment is expensive, and it's hard to move all my stuff to travel for races. When I say that I couldn't do without support, I really mean that I couldn't do it."
I've lost a lot, but this injury has also given me so much. It made me view life in a totally different way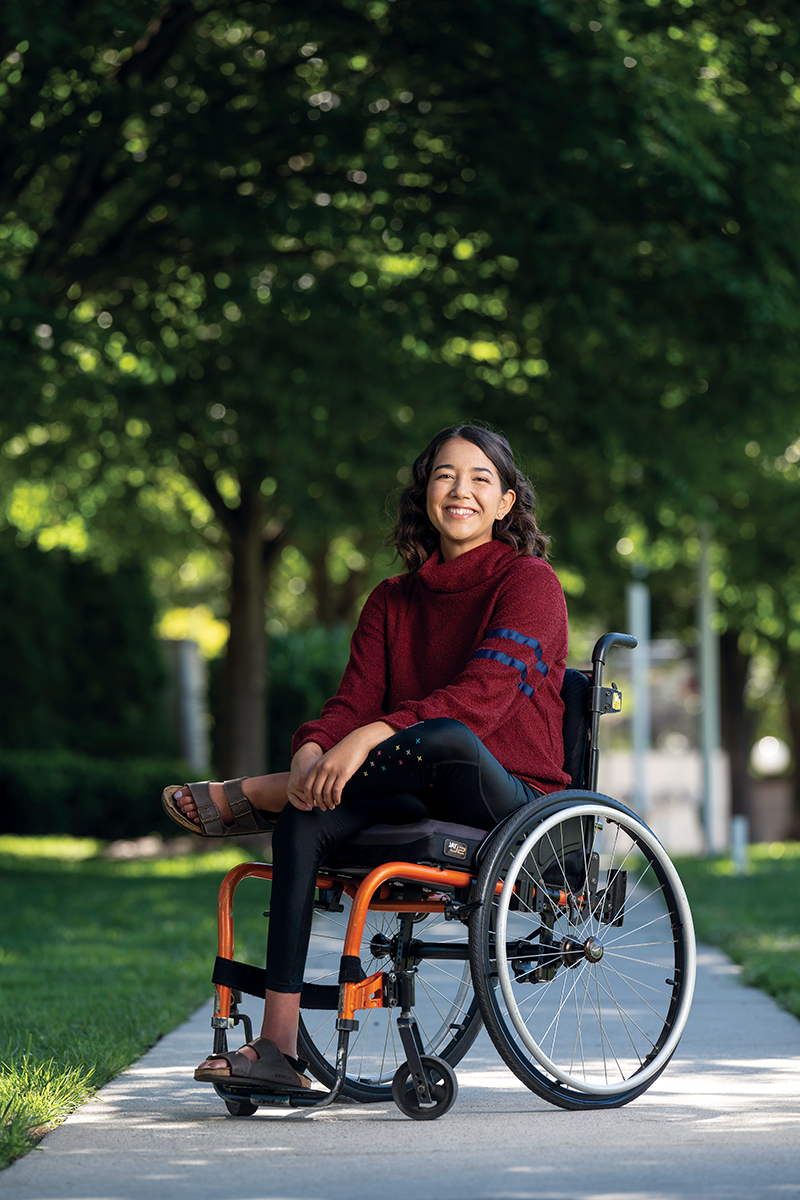 "There was a point before my injury where I'd always say I'll do it next year. Now I know I have to do it now because you never know what's going to happen in life."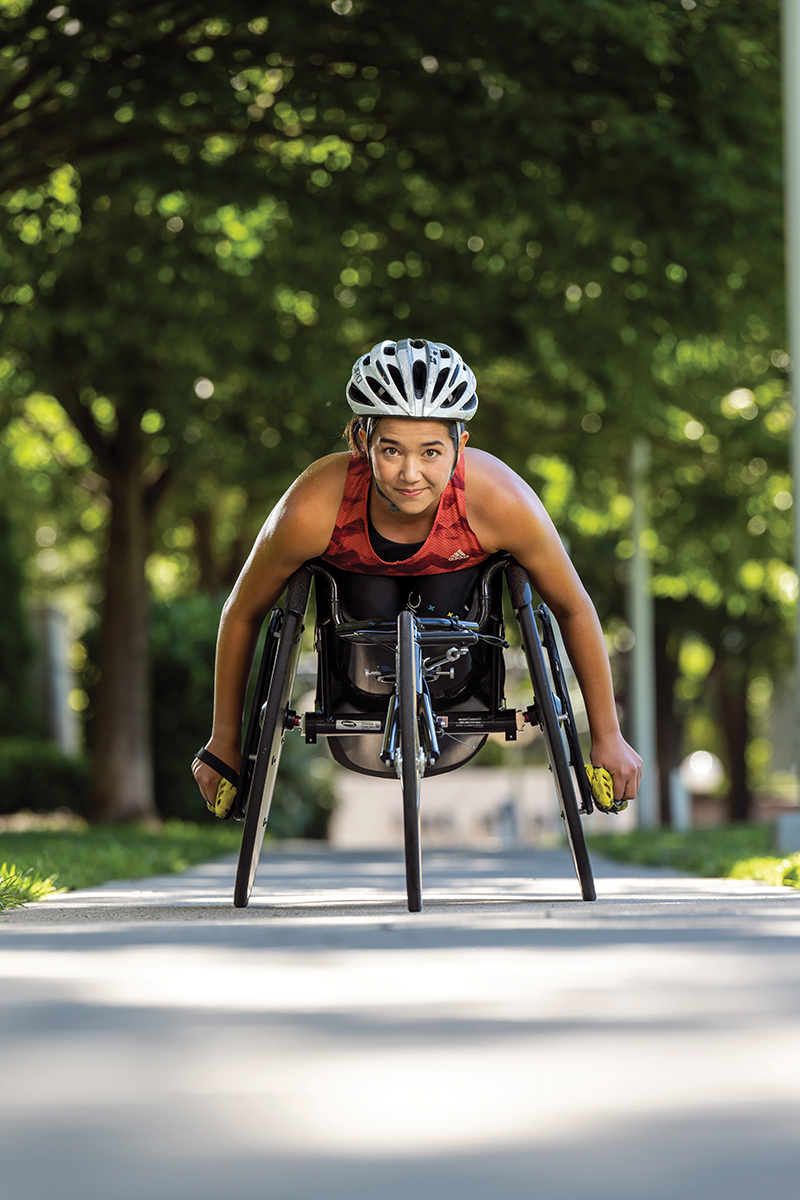 Setting Her Pace
Perry was born in Philadelphia, but she moved to Osaka, Japan with her parents and older sister, Mariko, when she was a baby.
Although she lived in Japan for as long as she could remember, Perry and Mariko, were often singled out for being different. "The name Perry is very American, so on the first day of school, there would be people coming up to me saying that I must be Perry because I'm the only one who doesn't look Japanese," she says.
In 2011, Perry moved back to the United States to attend school at Ursinus College in Collegeville, Pa. to study exercise science. "My dad wanted us to go to America for college so we had the chance to see both countries before deciding where we wanted to live," Perry explains.
On the track team in college, running was not only a passion but also an outlet that Perry relied upon to help her cope with stress. "I feel like sometimes it took over my life, but I definitely loved it," she says. Although Perry was primarily a sprinter on her high school track team in Osaka, at Ursinus she began doing more distance races, ultimately excelling in the 5K and the steeplechase.
Perry graduated from college in 2015, and she worked as a physical therapy aide in Haddonfield, NJ. She moved to West Philadelphia in 2016, and on June 9, 2017, Perry hosted a rooftop gathering with some friends. "There was a full moon, so friends came over to hang out on the roof and see it. I had gone up and down that ladder so many times, so I don't know what was different that night," Perry says. "I also don't remember what exactly happened, but somehow, I fell and broke my spine."
An Uphill Climb
Her memory is foggy on the details, but here's what Perry does know about what happened to her. She fell about 20 feet from the ladder that night, her friends called 9-1-1 right away, and she was taken to the hospital in an ambulance. Her sister, Mariko, who lived in the Fishtown neighborhood of Philadelphia, came to be with her. Perry later underwent one surgery with the goal of fusing her spine to alleviate some of the pressure on her spinal cord. "After the surgery, the doctors would come in and do exams. They'd ask, 'Can you feel this? Can you feel that?' When they would tell me to move my toes, I felt like I was able to move my toes," Perry says. "But really, I couldn't feel anything."
Her doctors told her she had injured her T12 vertebra, located near the base of her spine, and they weren't sure how much feeling or movement she would—or could—regain. Today, more than 5 years later, she doesn't remember if doctors actually said she was paralyzed from the waist down.
After less than a week in the hospital, she was moved to Magee Rehabilitation in Philadelphia where she spent almost 2 months in-patient working to regain some feeling and movement in her legs. "My sister and my parents helped me do my rehab exercises. In spite of her concern, in front of me, my sister stayed very positive and tried to keep me positive, too," Perry says. " I also knew they were really hoping I would walk again. So I didn't want to disappoint them."
When her physical therapist found out she was a runner during her rehabilitation stint, she mentioned the idea of wheelchair racing. It gave her an immediate goal to work toward, and just a few months later, Perry started competing in wheelchair races, including the Rothman Institute 8K in the fall and the Broad Street Run in Philadelphia that spring.
From the outside, it seemed that Perry took to wheelchair racing with relative ease. But inside, she was fighting relentlessly to gain mobility in her legs and grappling with her future in a wheelchair. "When I started doing wheelchair races, I got to meet people who've been in wheelchairs for decades. Many of them have a family, and they get to race and do much of what they want. That kind of showed me that being in a wheelchair doesn't mean that you're not happy," she says. "But it took me a while to get to that point where I didn't feel jealous talking about other people running and racing."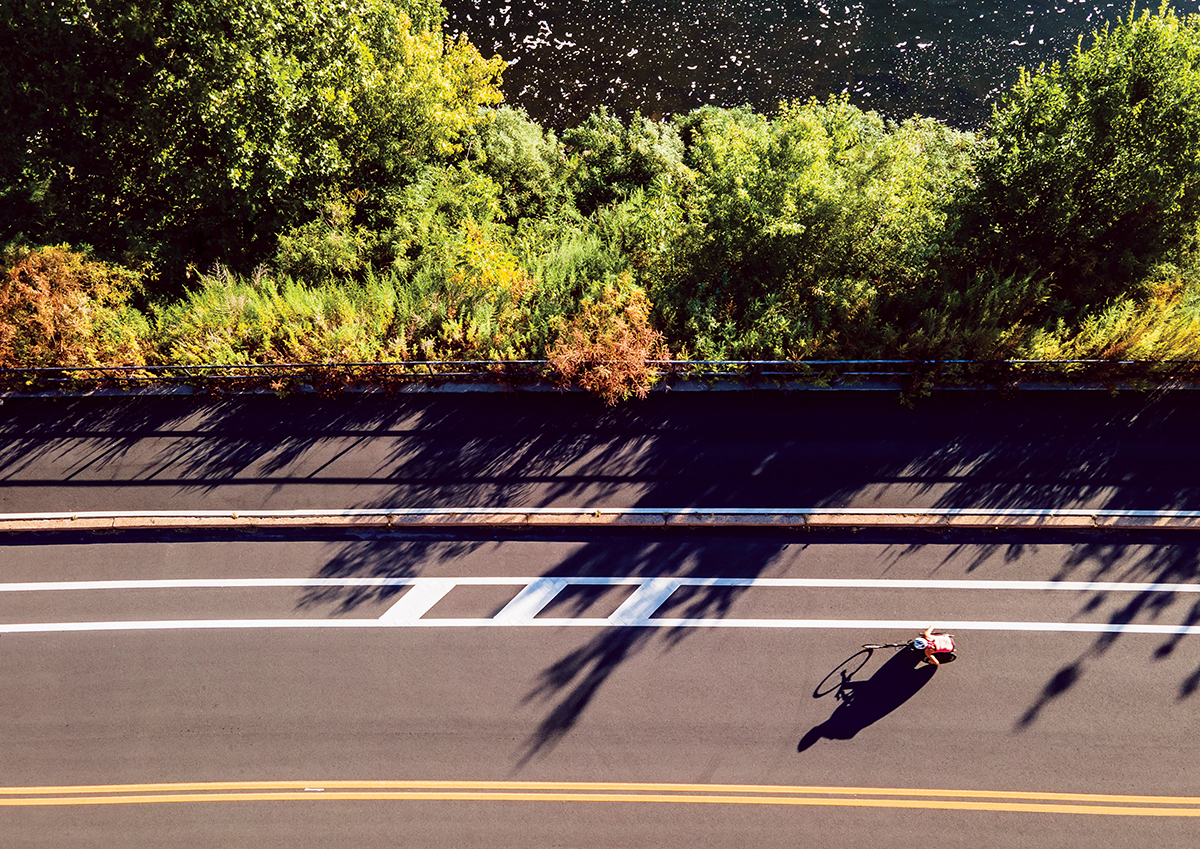 Gaining Momentum
After nearly a year of rehabbing and building strength, Perry made several breakthroughs. "Initially, I got braces on my legs to help me walk. I started out with two big braces that went from my thighs to my feet," she says. "Then, 2 years ago, I was able to cut down my left side brace like below the knee. I'm using my quad and hamstring to move my legs a little bit more. So I definitely saw some improvement on my left leg, but I still don't have anything below the knees or on my right side. But it's just so hard for me to give up on something that I want.
While she continues to train almost daily to improve her speed, she's still not completely sure where she'll end up. "I just know that since I was young, I've always looked up to professional athletes," Perry says. "And I know that I want to compete at the highest levels that I can."
Outside of her training, Perry is also working to figure out what's next for her career. Last summer, Perry graduated from occupational therapy (OT) school at Temple University, which she started 2 years after her spinal cord injury. While she's not exactly sure what she wants to do within the OT field, she knows she wants to work with people with spinal cord injuries, possibly focusing on the mental health aspect of healing. "People who have gone through that kind of trauma need that kind of help," she says. "I know that first hand."
It's the mental part of accepting the injury and the aftermath—even more than the physical losses—that has been the hardest part for Perry. Although she has stalwart support from family and friends and unflappable ambition in her career and her athletic endeavors, there are plenty of setbacks that most people don't see, she says. "Some days, I still feel useless. Other days, I just miss being able to walk and run and be in nature without worrying about 'accessibility,'" she explains. "But if I had the choice to go back in time and avoid the spinal cord injury, I honestly don't know what I would do. Yes, I've lost a lot, but this injury has also given me so much."
Just a few years ago, Perry couldn't imagine feeling appreciation for being in a wheelchair. But she now feels gratitude for her body which propels her forward every day. "To be able to train and travel and race in the way I'm able to do right now, I have a lot to be grateful for," Perry says. "There was a point before my injury where I'd always say I'll do it next year. Now I know I have to do it now because you never know what's going to happen in life."