The U.S. labor force is undergoing a massive shake-up—more than 21 million Americans quit their jobs since last September. What does that mean for women, the fight for pay equity, and positions at the top of corporate America? Real Woman spoke to women at the top of their game about where we stand and where we are headed.
IN THE OPENING scene of the 2018 biopic about Justice Ruth Bader Ginsburg, On the Basis of Sex, the camera pans across a parade of fresh-faced young men in black and gray suits marching their way toward the 1956 Harvard Law School orientation. Eventually we find a petite, brown-haired woman in a cornflower blue dress—RBG—who was one of a handful of women among more than 500 students in her law school class. It's a sight that RBG described as "all of these men and one tiny woman."
Today, 54 percent of the Harvard Law School class of 2024 is made up of women. It's a massive leap, but confounding when you consider that just one in three lawyers in the U.S. is female.
Shifting through statistics to get a comprehensive read on gender parity and pay equity in the American workforce is a two steps forward, two steps back experience.
For example, if you consider the 2020 charts from the Department of Labor (DOL), which show the role of "secretary" as the leading profession among women through 2000 (it still sits in the third position, behind"teacher" and "nurse"), it can feel like things haven't really changed much. However, if you look closer at the DOL's numbers, you'll see that in 1920, just over 8 million women were in the workforce. A century later, that number was close to 80 million women in the workforce.
If you focus instead on the dearth of female Fortune 500 CEOs—41 executives out of 500 (8.2 percent)—the numbers seem sideways. But consider this: There were zero female CEOs of Fortune 500 companies before 1972, when Katharine Graham was tapped to lead the Washington Post. By 2000, there were still only two female CEOs. While 8.2 percent is still shockingly low, it does represent two decades of progress.
Pay equity is also lagging; in 2020, the average woman working full-time, year-round earned 83 cents for every dollar paid to her male counterpart. Compared with the average man working full-time year-round, disparities are even greater for Black women, Native American women, and Latinas, as well as certain subpopulations of Asian women.
While the data doesn't paint a clear picture, it also doesn't tell the whole story. The last 2 months alone saw a couple of big wins that have no bearing on the numbers. On February 22, U.S. Soccer and a group of current and former players agreed to a settlement that included a multimillion-dollar payment to the players, which came after the players filed an Equal Employment Opportunity Commission complaint over inequality in pay and treatment. But the more meaningful part of the agreement was a promise by the federation to equalize pay between the men's and women's national teams. "For us, this is just a huge win in ensuring that we not only right the wrongs of the past, but set the next generation up for something we only dreamed of," soccer star Megan Rapinoe said on NBC's TODAY show.
Just three weeks later, on March 15 ( known as Equal Pay Day), the Biden-Harris Administration announced 12 actions to promote women's employment that range from improving pay equity transparency for federal contractors to issuing an Executive Order to promote diversity, equity, inclusion, and accessibility across the federal government. While some of these efforts may be mainly symbolic, they are signals to employers that pay equity matters.
With signs pointing in all different directions and with the tectonic plates of corporate America shifting in response to the global COVID-19 pandemic and the subsequent Great Resignation of 2021, many people in the trenches fighting for equality in the workforce see an opportunity for women to make headway. But even if some of the efforts made toward gender equity are more symbolic than tactical, it's meaningful that corporations get the message out to employees that gender equity matters—and that the public is paying attention. "If people know that revenue or compensation is going to be contingent on their embracing diversity, equity, and inclusion, it starts to become part of what they do," says Karen Horting, executive director & CEO of the Society of Women Engineers (SWE).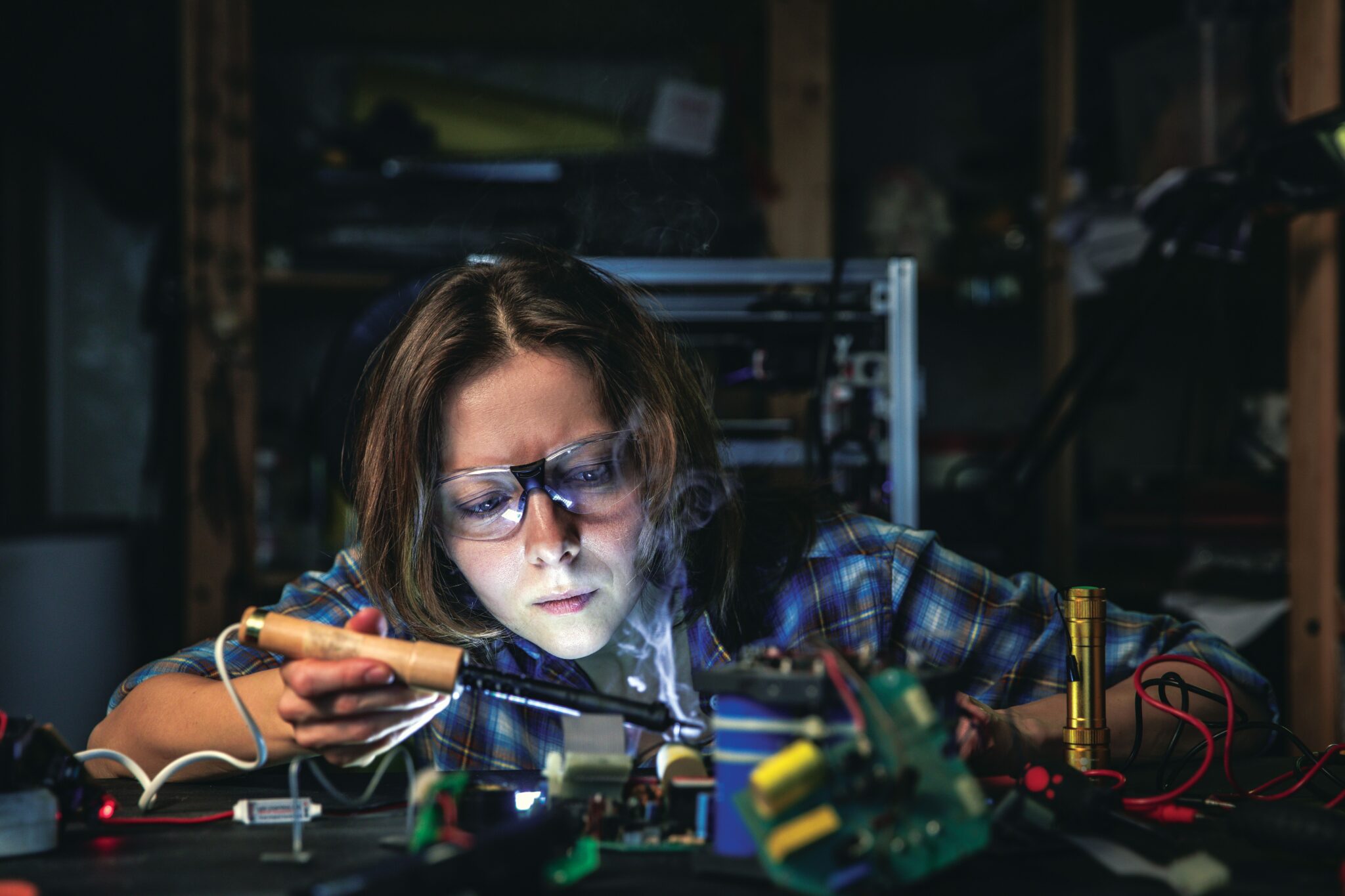 STATS
UNTIL 1972, THERE WERE NO FEMALE FORTUNE 500 CEOS.
WOMEN STILL ONLY MAKE UP 8.2 PERCENT OF FORTUNE 500 CEOS, WITH WOMEN OF COLOR MAKING UP 1.2 PERCENT.
WOMEN MAKE UP NEARLY HALF OF THE U.S. WORKFORCE BUT ONLY 27 PERCENT OF JOBS IN STEM (SCIENCE, TECHNOLOGY,ENGINEERING, AND MATHEMATICS).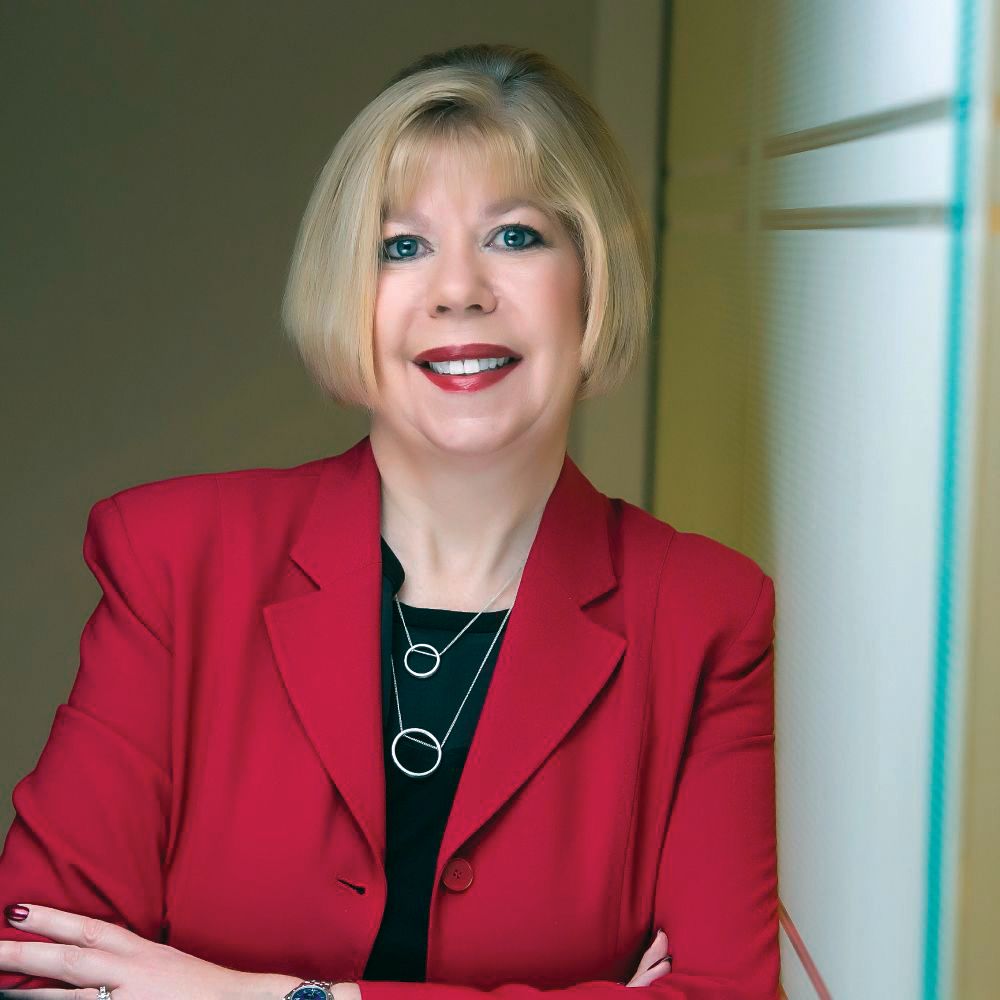 In many cases, it's lots of little efforts that make a big difference, like having a nursing-mother facility to make it easier for women to return to work—just the existence of that sends areal message to women.
DUST OFF YOUR DEGREE
The Society of Women Engineers (SWE) offers return-to-work programs, which are emerging to help employers reintegrating professionals back into the workforce and help women reengage later in life. These programs create a formal pathway to employment for returning professionals. "These have been so successful. We have over an 85 percent full-time hire rate from the women who go through the program," Horting says. "It's mainly for women who have been out of engineering anywhere from 2 years to several decades. We are finding that after these women are placed, they are moving very quickly into leadership roles."
SWE believes so strongly in the reentry program that it is working with Congress to create legislation to support employers, especially at with small and midsize businesses. For more information, visitreentry.swe.org.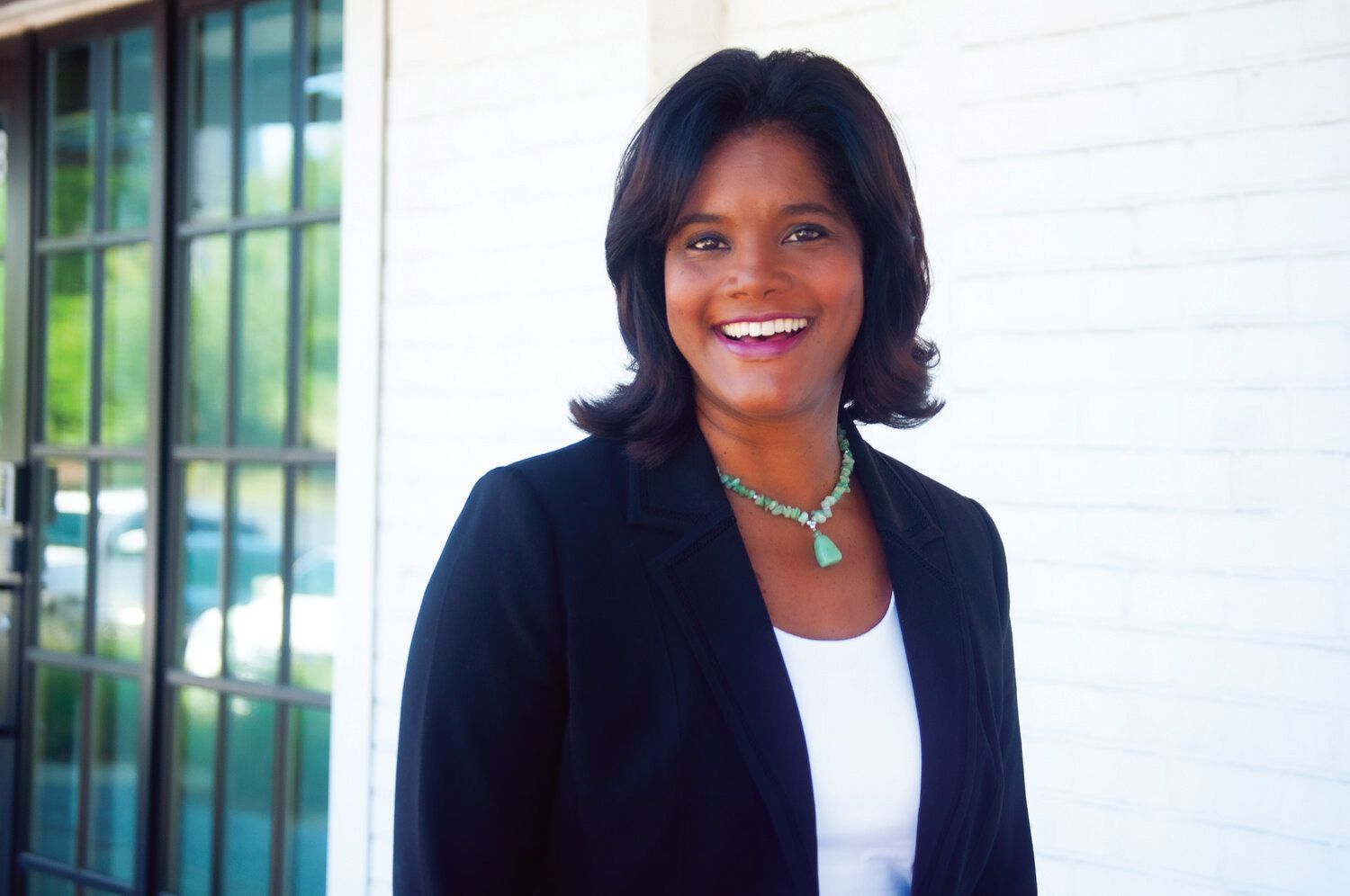 MEET THE MOMENT
Darlene Wilson, a managing principal at Relay Account Management, says we can all do more to open doors for each other, especially from a position of leadership. As a woman who has been the only Black woman in plenty of boardrooms, here are three pieces of important advice.
Show unity in the boardroom
I've been in so many situations in which a woman offers a great idea and is dismissed, and then a man swoops in and makes that idea his own. I believe it's our job as women to give credit where credit is due, so we can make sure we are making a mark. There are subtle ways to help each other. You might say, "I think Darlene has something to say, and I think she'll have great insight on this topic…"
Be more than a checked box
I'm often the only Black woman in the room, and sometimes I feel like I am there because they have checked a box. But the way I see it is that even if I wasn't brought there just for my expertise or the value I bring, I am going to make sure my voice is heard so they know why I'm there.
Meet the moment
No matter the reason you're tapped for a board position, I encourage women to go to the board with every intention to lead. Be visible in those meetings. That's where decisions really happen, where change is really made. Women have so much to give, so we can't hold back. We can't slip back to what we've had for many years, which is all-white, all-male boards from the same socioeconomic backgrounds. We must ensure that we are present in every room where decisions are being made.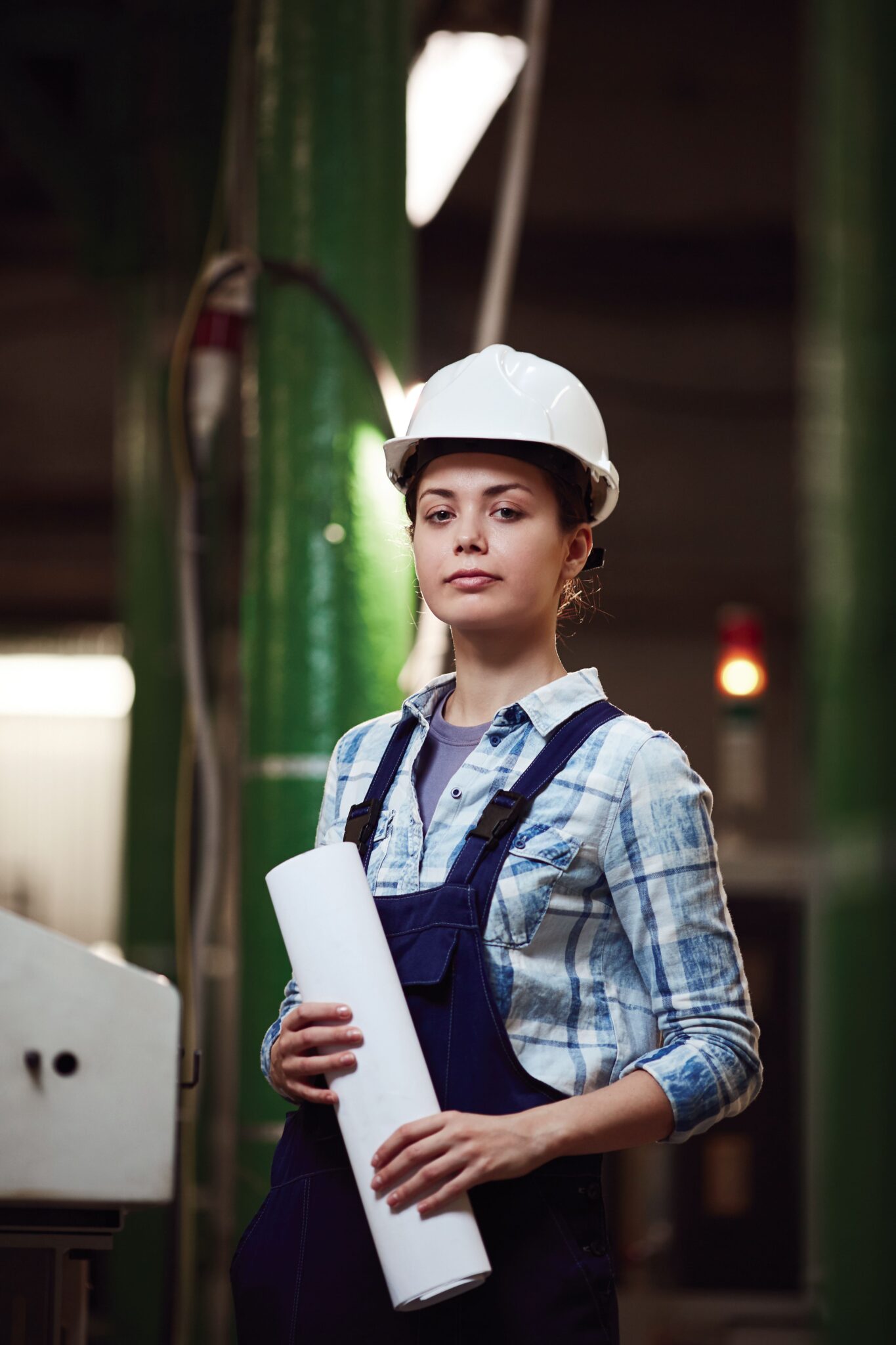 LEAKY PIPELINE
While the Great Resignation has slowed since late 2021, the Department of Labor statistics reports from early 2022 show ample opportunities for jobseekers—the rate of job openings as a share of the labor force was 6.8 percent in January. The fact that we have so many job openings, coupled with more employers being open to flexible work situations, means opportunities for women will gain ground, says Horting.
The pandemic forced employees to work from home for months, changing long-held beliefs among many employers that bringing people into the office was the only way to successfully keep track of the workforce. In January 2021, PricewaterhouseCooper (PwC) published findings from a study that showed a significant swing in just 6 months. According to PwC, "The shift in positive attitudes toward remote work is evident: Eighty-three percent of employers now say the shift to remote work has been successful for their company, compared to 73 percent in the June 2020 survey."
"With COVID, we've had 2 years of a worldwide research study in which people were forced to work from home, and in many cases, the employers didn't lose anything in terms of productivity," says Horting. "So just 5 years ago, employers who might have said that flexible work hours or work-from-home situations can't work for them are now changing their tunes and that means the rejection of old paradigms and more opportunities for women."
Something else is changing, too. As women begin to see more female faces at work and in school, they are emboldened to reach for more. Tammy Wittren, producing branch manager at NFM Lending, has more than 30 years of real estate and lending experience, but says it took years of being told she was too emotional and that she would fail at managing a branch before she understood how capable she was. "In my past life, I was overlooked simply because I was 'an emotional woman. 'I always did more production than any of my male counterparts, but I was not a fraternity brother. And I put up with it because it was normal and I didn't have anyone who pulled me aside and said, 'That is messed up,'" she says. "I finally had to ask myself, Are you really going to put up with this? This is everything you've worked to overcome. And then, finally, I was able to take back my career."
Self-belief and encouragement plays significant roles, especially in fields still dominated by men, says Horting. For example, she points out that 22.2 percent of engineering bachelor's degrees were earned by women in 2018, but women held just 15 percent of in engineering jobs in 2019. To move beyond that disparity, she says companies need to signify to women that they are valued. "It really comes down to unconscious bias and climate. Think how much innovation is lost because women are dealing with a hostile climate and colleagues who think they don't deserve to be there, so women are constantly having to prove that they've earned their position instead of just filling quotas," says Horting. "In many cases it's lots of little efforts that make a big difference, like having a nursing-mother facility to make it easier for women to return to work—just the existence of that sends areal message to women."
PARITY PARTY
With the job market skewed toward employees and more attention being paid to gender parity than ever before, seizing the moment is crucial, says Sarah Robinson, an executive leadership consultant and author of Fierce Loyalty: Unlocking the DNA of Wildly Successful Communities. It's one thing to see the need, she says. She often refers to the recent McKinsey Global Institute (MGI) report, The Power of Parity, which demonstrates how advancing women's equality can add $12 trillion to global growth. Getting there is going to require more than employers simply hiring more women, she says.
Robinson says women in positions of power will also play a huge role in shrinking the gap. "I envision a woman who is a female leader, she's got one hand reaching up to take the hand of the woman in front of her, but she's also got a hand reaching backward to bring women with her. Women in positions of power must understand that you can't pull the ladder up behind you," Robinson says. "We have to advocate for what women need to succeed, even when it's not easy."
Horting points out that for gender parity and pay equity to become a sustainable reality, every link in the chain must be involved from elementary school to the C suite. Grade school and especially middle school are pivotal points for girls starting to develop a STEM identity—it's really about helping girls build their confidence," she says." On the other end of the spectrum, the C suite has to be as inclusive as the workforce. Is board of directors diverse and are we linking compensation to that measurement? Are there employee resource groups in place? Is there a women's network, and is it linked to business goals of the organization? All these things have to be working for us to get where we're trying to go."
Progress can sometimes feel glacially slow, but Ruth Bader Ginsburg knew it would be a marathon. She said, "Real change, enduring change, happens one step at a time.