At 25 years old, Mencel, known to her fans as ROZES, is making her mark on the music industry and the Women's Movement through her songs and her lyrics.
Maybe you stood for hours in the frigid winter air in Philadelphia, Washington, DC or New York City on January 19 alongside hundreds of thousands of your sisters at this year's Women's Marches in cities nationwide. For you, your presence made a mark, a show of support for the #Metoo Movement that compelled women to take a stand against sexual violence and abuse. Or maybe it was your disdain for immigrants being separated from their families at the border that brought you there. Or the interminable fight for equal pay. Or social change that seems to come one hard-fought inch at a time. Maybe you marched to see one of your heroes, like the youngest female in Congress, Rep. Alexandria Ocasio-Cortez (AOC) or feminist icon Gloria Steinem.
And while you marched, holding a sign you created with poster board and duct tape, blowing on your hands to keep them from turning to icy stumps, you heard a song play over the loudspeakers that brought the blood back to your limbs and lit the fire in your heart.
We're already halfway there / Are we gonna finish what we started / Or just leave it here? / 'Cause the fight ain't fair / If we're hanging onto something / Only halfway there
The song, "Halfway There," was chosen as the anthem for this year's Women's March, and while its lyrics underscore the plight of women around the world who have been shouted down, discriminated against, mistreated, and left behind, it also challenges them to continue the fight women before them took on. It acknowledges that, despite how far we've come, we have much further to go until we can say women have equal rights.
The woman behind the song was among the marchers in New York City's Foley Square, and the experience will stay with her forever. Liz Mencel, known as ROZES, is the 25-year-old phenom from North Penn High School in Montgomery County, Pa. who is making her stamp on the music industry and the Women's Movement. "Having my song chosen for the Women's March was a huge thing for me because I am using my voice and speaking my mind, and it's correlating," says Mencel. "I couldn't even fathom that when I started out because musicians work their whole lives trying to define themselves as artists. You go to meetings all the time, and they ask you who you are as an artist. You're trying to tell them, but they don't always believe you. And maybe you don't truly believe you. But now it's so genuine that it's impossible not to believe."
The Feminist Movement isn't about being a man-hater. It's about having our voices heard equally as loud. The more you look into my beliefs, the more you understand where I'm coming from. I'm head strong. And other artists have shown that you can be fearless, and people will hear you.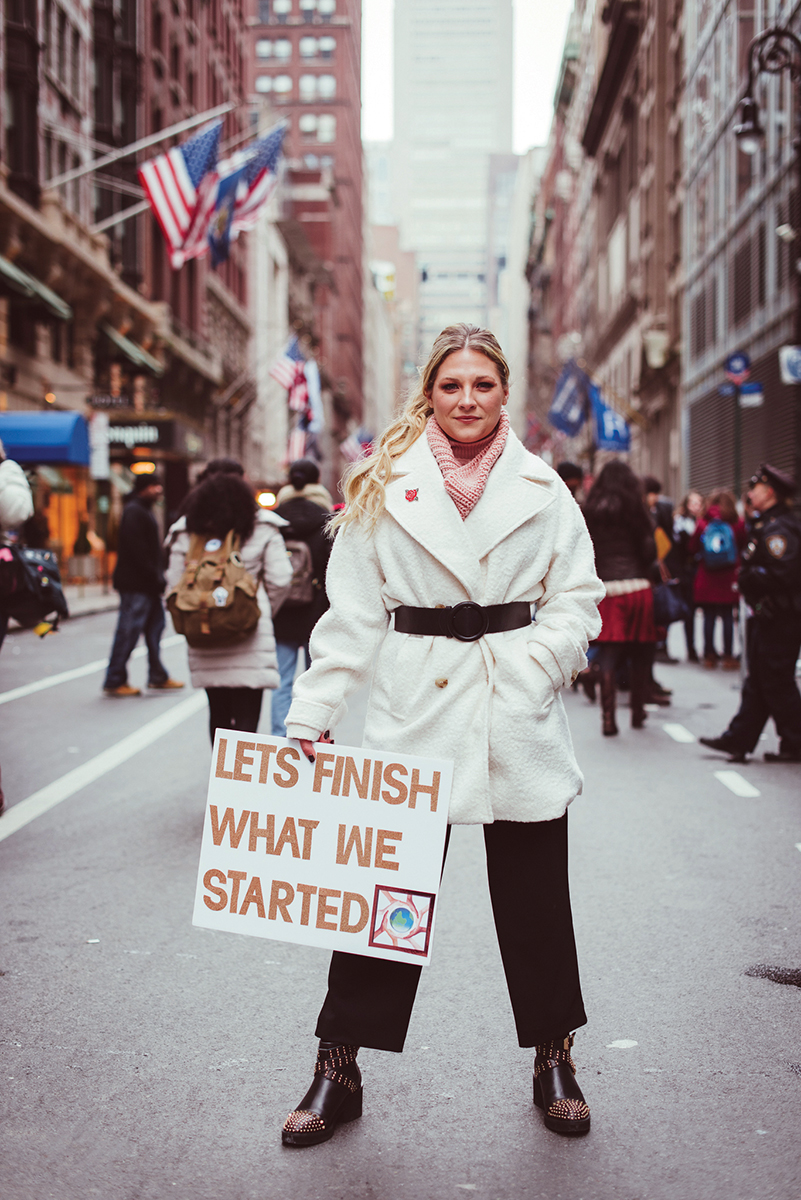 The Feminist Movement isn't about being a man-hater. It's about having our voices heard equally as loud. The more you look into my beliefs, the more you understand where I'm coming from. I'm head strong. And other artists have shown that you can be fearless, and people will hear you.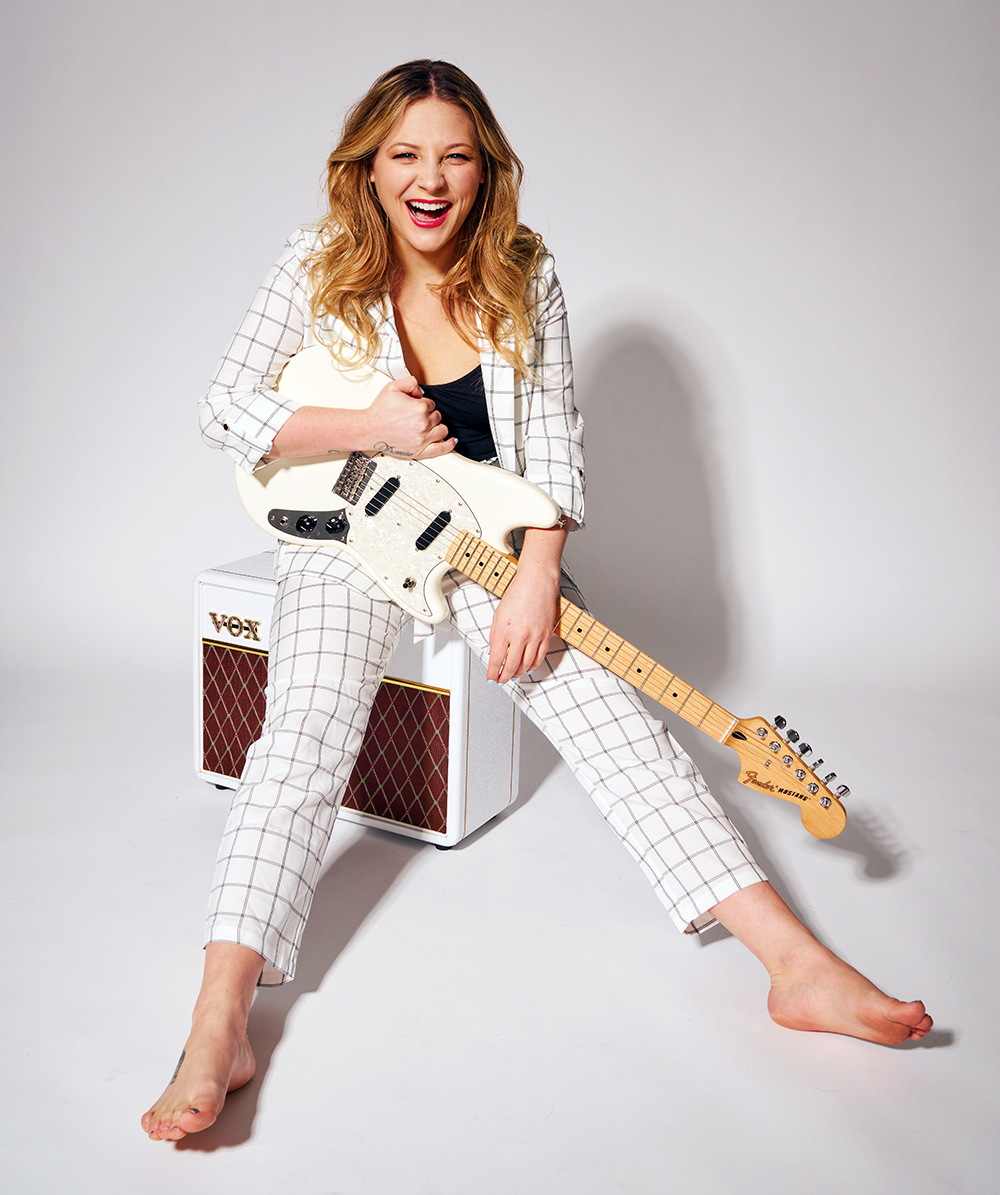 Musically Inclined
The musical instruments strewn around Mencel's Fishtown house, including the silky-smooth baby grand piano and white Fender Mustang electric guitar, aren't for show. She plays seven instruments, including piano (which she started learning when she was 6), saxophone, flute, clarinet, guitar, ukelele, and violin. "I was heavily bullied in school, and playing music was my escape," she explains. "I was always in the music room playing. I was always participating in plays and choirs, including the traveling children's choir. My mom would drive me around to perform and play. I did open mics and Café Live in Philly."
Music was Mencel's passion, which was something she shared with her two older brothers, Paul and Patrick, who are in a rock band together called Bel Heir. She was influenced by all kinds of music, but Ella Fitzgerald and Aretha Franklin were particular obsessions, she says. No matter what else was happening around her, Mencel put herself wholly into her music, and before she graduated high school, she recorded her first EP. Her heart was in the music, but still, peers, teachers, and even her parents weren't sure it was a smart idea to pursue her talent as a career. "When I was writing music in high school, I think people knew I was good, but they said that's not really a career option."
So Mencel enrolled in the nursing program at Montgomery County Community College, working on her music every free minute she could. She graduated with her Associate's Degree, but her parents still had concerns about her future. "They wanted to know what I planned to do because they didn't think I could just write music," she says. It wasn't that they didn't believe in me, but they saw what my brothers went through and how hard the industry is."
Mainly to quell her parents' concerns, she enrolled at Temple University. Soon after, a song she'd written called "Limelight" went viral, especially on Soundcloud in Australia, which was where a popular dance/electronic trio called The Chainsmokers discovered her.
"I was walking around the Fresh Grocer at Temple and I saw that The Chainsmokers followed me on Twitter," she says. "They told me they found my song and they wanted to write with me. They sent me a folder of 12 songs of tracks without melody or lyrics. To be honest, I really didn't even like them. So I said it would be cool if we could get in together and write from scratch, and that's what we did."
She skipped class and went up to New York to The Chainsmokers' Drew Taggart's apartment, and they wrote a song called together called "Roses," which tells the story of the budding love between Mencel and her boyfriend, who she's still dating today. "It's about really falling for someone. It was about telling myself to play it cool and take it slow," she says. "I wrote the song about those feelings for him, and it just poured out of me."
The song was released in June 2015, and Mencel's life was forever changed. Before she could blink, other DJs were messaging, wanting to collaborate. She started playing in clubs and getting booked for electronic dance music (EDM) gigs. "They want to get you while you're hot, so my life flipped upside down. It got to a point where I was too busy with music to do school," she says.
But while she was excited about the traction she was gaining, she ultimately didn't feel like she was in a part of the music industry that would allow her to embrace her identity musically or personally. "I was stuck in a male-dominated part of the industry. It felt like I wasn't invited to sit at the cool kids' table," Mencel recalls. "I began to feel the upward climb as a woman in the EDM genre. I felt somewhat objectified. I knew that I was just a face to come out and march around. I'm thankful for what EDM gave me, but I felt misunderstood."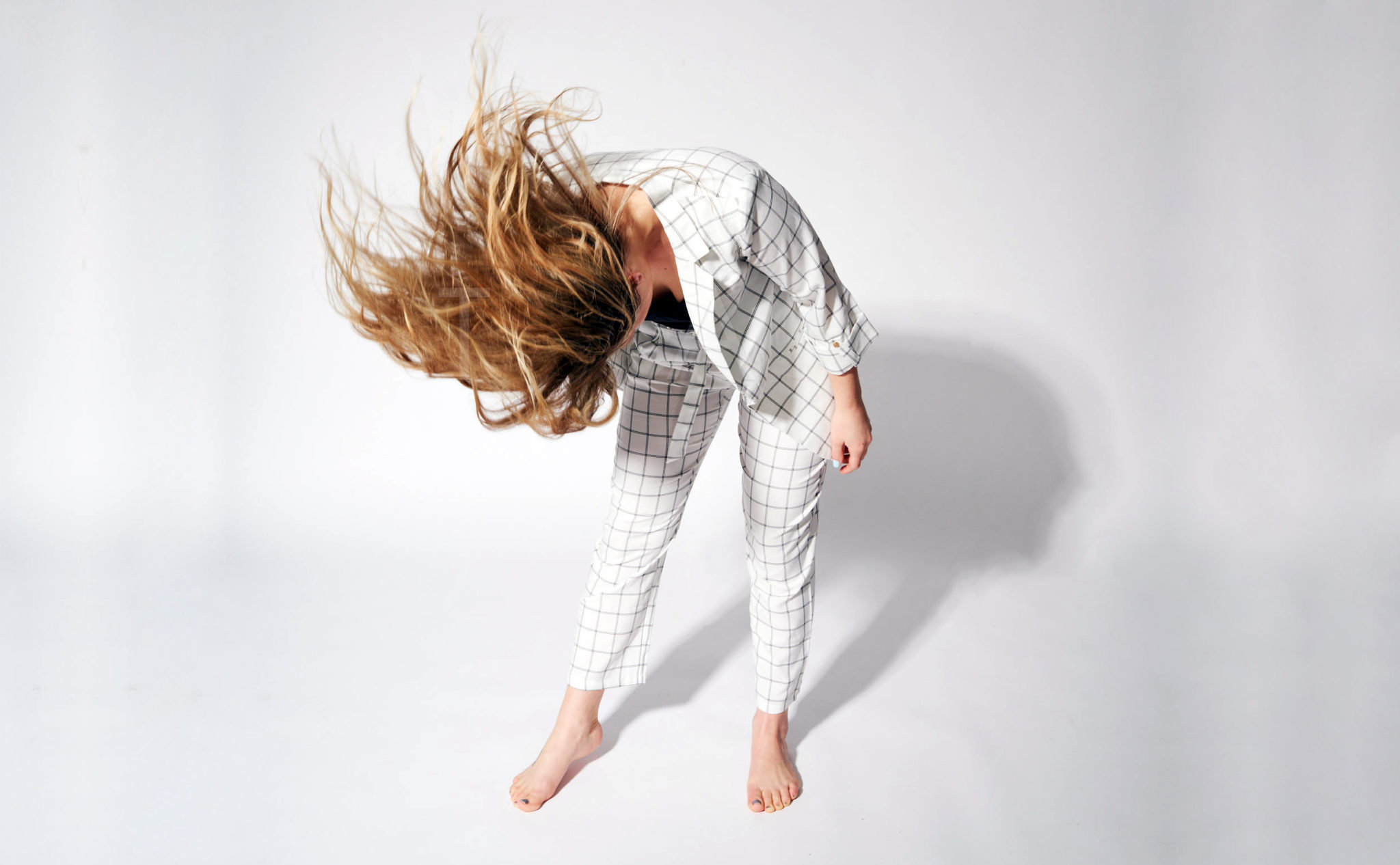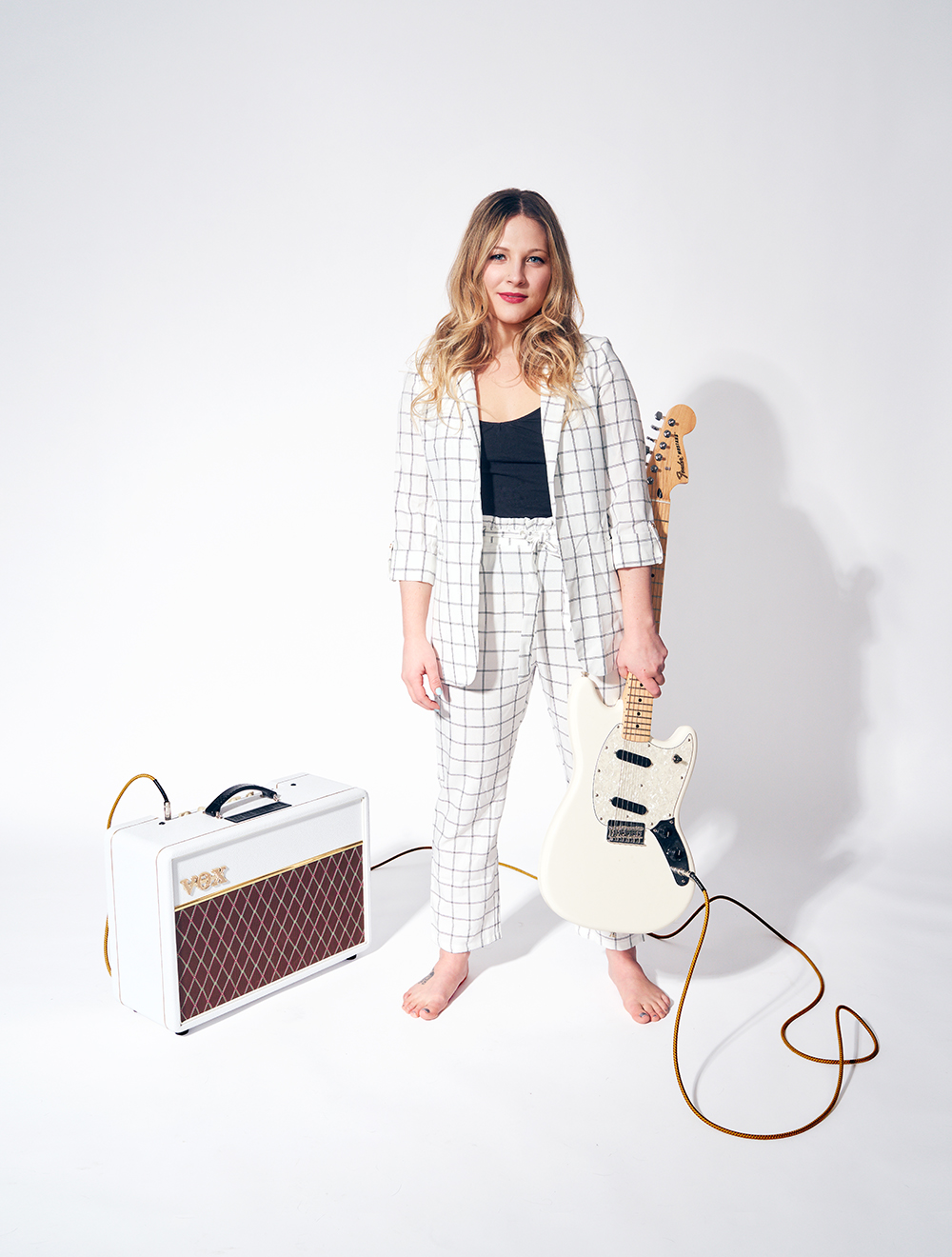 Liner Notes
A report earlier this year from the USC Annenberg Inclusion Initiative analyzed women's roles in popular music, including artists, songwriters, and producers. The report found that women were underrepresented across the board. From 2012 to 2017, women comprised just 22 percent of artists that appeared on the Billboard Hot 100 chart and just 12 percent of songwriters. Just 2 percent of producers were female.
Sing It, Sister
The success and name recognition gave Mencel opportunities, including inclusion in Alicia Keys' all-female songwriting camp in New York. Mencel she started pouring herself into lyrics that released some personal pain. "My sister-in-law, Shea, was diagnosed with breast cancer. This one day was particularly rough—she was starting chemo. She just turned 30," she recalls. "I needed to write something that released what I was feeling. 'Halfway There' is about her fight with cancer."
The song was released early this year, and that's when she found out it was selected as the anthem for the 2019 Women's March, a moment that was joyous but also surreal. "I've always spoken out about what it's like for women in the industry, so for me, it's a dream come true," Mencel says. "'Halfway There' ended up being a fight song for everyone. For my tribute to my sister-in-law to be an anthem for all women is truly an amazing thing."
She was honored the song was chosen, but it also signified that the songs she's writing and the music she's putting her heart into are starting to resonate. As a musician, inspiring and empowering people is the highest honor, she says. That distinction is helping her believe she's on the right track to finding her own way (with help from her brother and manager, Paul) through an industry that can be particularly hard on women. "Having my song chosen for the March was such a huge thing for me because I am using my voice and speaking my mind, and it's correlating," Mencel says.
Not only has "Halfway There" inspired other women, Mencel herself is feeling more empowered. She's using her voice more, not only in her music but also on social media, where she talks openly about issues like body image. In March, she posted pictures of herself that depicted a more vulnerable side of the artist, and she captioned the photos, saying "I think it's fair to say we all struggle with body image, what we think we're supposed to look like, and the standard of beauty we all personally hold ourselves to."
Speaking her mind can be scary at times, but she looks up to artists like Sara Bareilles and Alicia Keys, who are bold in their lyrics and don't hide behind their music. "This year, I felt like it was my time to say something," Mencel says. "With the song 'Halfway There' being released, people are listening, so I feel like what's to come is for me as an artist is the greatest journey."