As a key part of nonprofit Isles, a 36-year-old organization committed to re-energizing Trenton, Julia Taylor is helping families to become self-reliant, and the city to become a thriving urban center once more.
Julia Taylor smiles warmly for the camera as she stands in the middle of a narrow roadway in the Old Trenton neighborhood near the heart of New Jersey's capital. On her left is a ramshackle house, and on her right is a recently refurbished apartment building. Stretching in between is a jumble of cobblestone that's been patched up with every imaginable material, yet it remains so full of potholes that the city's plows choose to leave the snow to melt all winter long rather than venture down the battered street.
Photoshoots aren't too common on this block, so Taylor has attracted a small audience of locals who toss out compliments along with a few dramatic poses for her to try. One woman asks her why she wants to have her picture taken in a neighborhood that's so run down. "Because this is where we work," Taylor says. She points to her workplace 100 yards down the road, but she might as well grab a Sharpie and draw a great big circle around downtown Trenton, because this entire city is her office.
Taylor works for Isles, Inc., a community development and environmental organization whose mission during the past 36 years has been to alleviate the urban decay gnawing at the heart of Trenton. That could mean developing community services to help area residents become more self-sufficient or renovating urban spaces to create homes for people who can't afford them. The nonprofit does everything from build and maintain Trenton's first two parklets to run a vocational training center, an alternative high school, and a financial counseling service that helps families avoid foreclosure and find affordable homes.
I think if people walk out their door and see disorder, they aren't going to feel good. They aren't going to feel like they want to smile at their neighbor. It contributes to crime. It contributes to lower property values. We partner with groups to effect change—to create more clean, green, and activated spaces that residents feel better living in. —Julia Taylor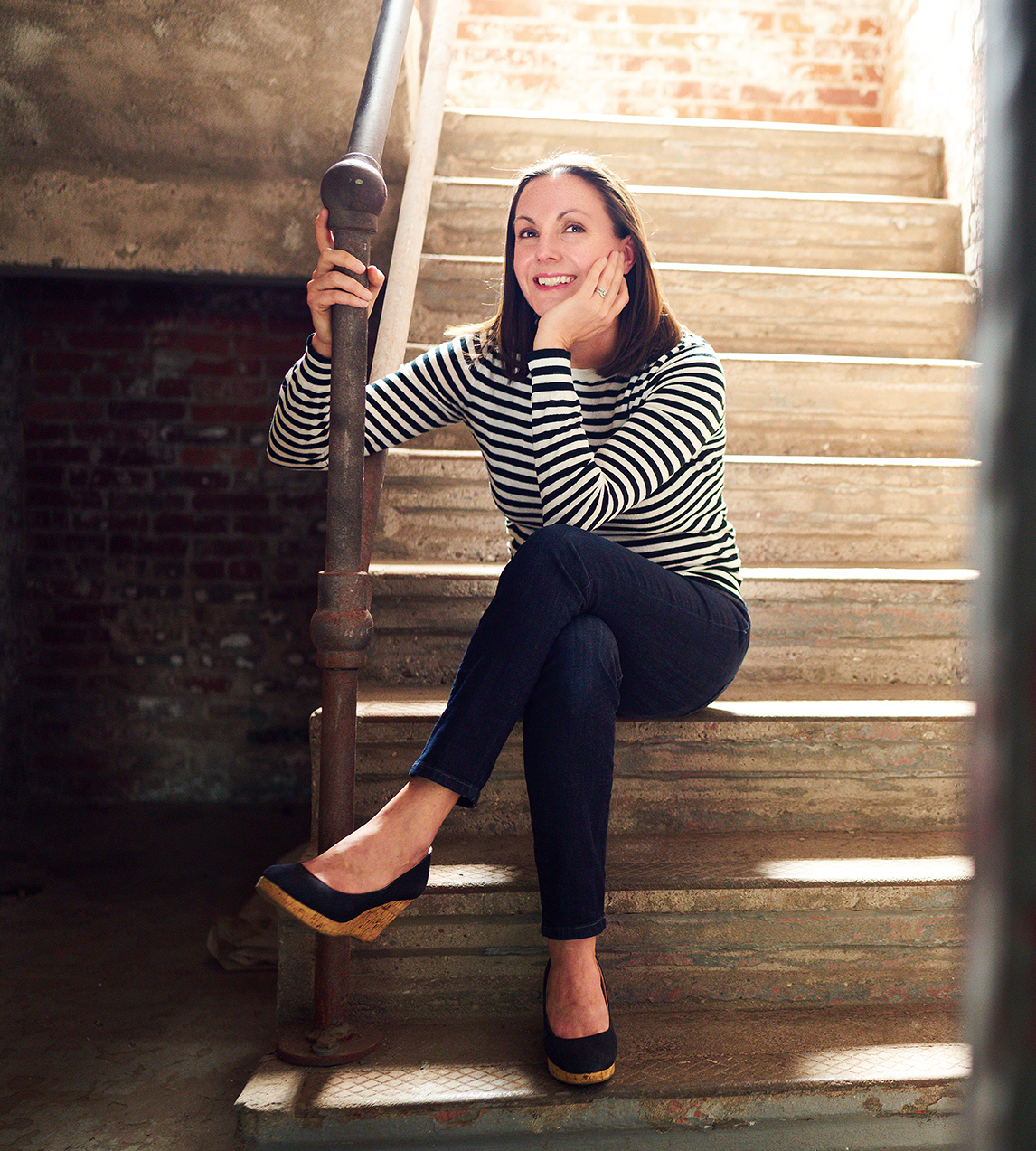 "Good urban planning needs to involve people, and it needs to empower people and positively influence the way they live in their city," says Taylor. "So, it's not just something that's happening to them or around them—people need to see themselves in the design." This approach of working hand-in-hand with area residents while partnering with local builders and developers has made a big difference in Trenton neighborhoods. "When Isles first moved our offices to Old Trenton, 80 percent of the neighborhood was abandoned," she says. "We still have a significant number of vacant and abandoned buildings, but there are several major redevelopment efforts in the works for this area."
She points to the nearby Roberto Clemente Park, with its shiny new basketball court and playground. In 2013, Isles partnered with the city of Trenton and New Jersey's department of environmental protection Green Acres program to transform the park, adding new equipment and walkways and enhancing the children's garden. Then there are the 10 abandoned buildings around the corner on Stockton Street that had, over time, become a cauldron of crime and drug abuse. In their place, Isles helped shepherd the creation of 28 spruced-up apartment units and a new coffee shop. Backed by state grants, foundations, and corporate donors, Isles has developed more than 500 affordable homes over the past 20 years.
Abandoned properties are a severe problem across Trenton that affects the tax base and the safety of the surrounding neighborhoods—and there are so many that they're hard to keep track of. "If we knew where the vacant properties were, the community would have a better chance of strategically choosing what to do with them." That's why, in 2014, Isles led a citywide field survey to inventory vacant properties, identifying thousands of empty buildings and lots. "Now we know where they are," says Taylor. "People can go online and figure out how to fix them up or tear them down to redevelop them." The database lives on a website called restoringtrenton.org. Isles has linked the vacant building inventory to area crime and tax data to allow the city to use all the tools—regulatory and otherwise—at its disposal to tackle this huge problem.
Isles by the numbers
Isles draws funding from hundreds of sources and partners with numerous organizations and the city of Trenton to revitalize area communities. This is what the nonprofit accomplished in 2016 alone:
Isles Youth Institute helped 17 high school dropouts earn a diploma or GED certificate, 16 receive construction or certified nursing assistant certificates.
Isles supported 70 community gardens that produced tens of thousands of pounds of fresh produce in areas lacking supermarkets selling healthy food.
Isles removed lead from 42 Trenton homes while making them more energy efficient.
Isles financial counseling services assisted 11 families in buying their first home and helped 12 families save their homes from foreclosure.
Isles partnered with area developers to rehabilitate 11 abandoned buildings into 28 apartments and a coffee shop.
Isles Clean & Green improved 6 Trenton area parks and maintained more than 100 vacant lots across the city.
Isles partnered with the city to generate a plan for Trenton's first Arts and Culture District.
The Next Step
In the next year or so, Isles, Inc. will move into the new Mill One Complex, which will allow the organization to continue its work in Trenton while expanding beyond. The $20 million complex in Hamilton will be a shared coworking space for nonprofits and for-profits working for the greater good.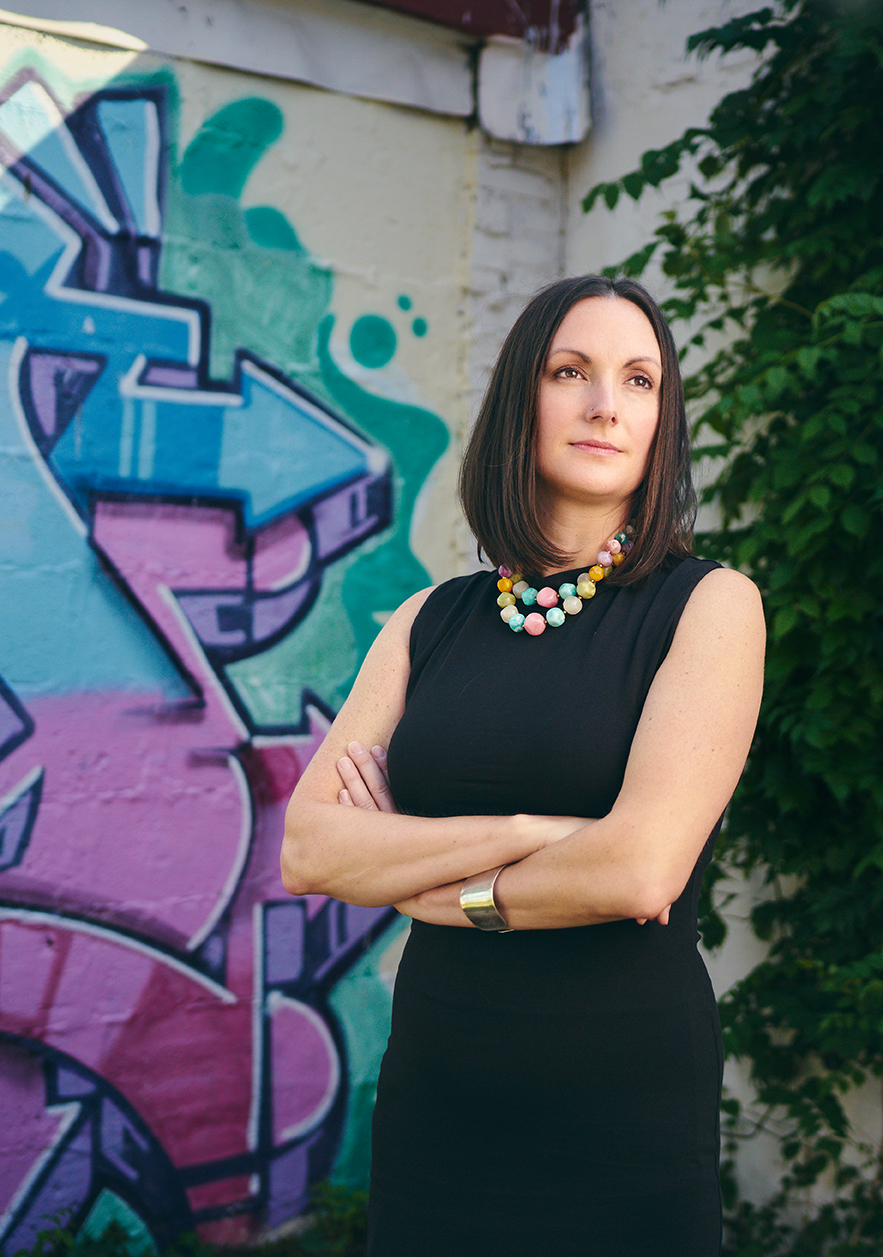 Other plans
"I'm fascinated by abandoned properties," says Taylor. "That's what made me become a planner." She spends a lot of time focused on the issue of property abandonment, and with more than 3,000 abandoned commercial and residential buildings in Trenton, this is a big problem (since many of them are havens for drug and gang-related activity). "When I came to Trenton thinking I wanted to do historic preservation, I saw all of this amazing housing stock and so many abandoned buildings and I had a hard time understanding why the problems here had been allowed to persist for so long."
Urban blight took hold decades ago and never let go. Like so many other industrial cities, Trenton's population surged immediately after World War II, peaking at more than 128,000 in 1950. Then, in the 60s and 70s, the factories started closing, sending a stream of people out of the city looking for a new place to call home. The population decline sapped the budget, and the poor decisions of inept city leaders led to riots and soaring crime, resulting in few businesses setting up shop downtown and even fewer people choosing to live there. Trenton's current population is estimated at 84,000, just shy of where it was in 1910. And at 27.2 percent, the poverty rate in Trenton is almost three times the state average.
Despite the numbers, there's still plenty to love about the city and its residents. "There's a sort of scrappy, fighter aspect about a lot of people that I know here, which I align with," says Taylor. Growing up without money heightened her awareness of inequality issues and made her want to do something to help. "I've seen both sides," she says. "The areas without a lot of money and the ones with money, and it's weird to straddle that divide since I'm not really in either place." She says the way certain policies and systems perpetuate the economic divide drives her to find a way to balance the scales.
Better Together
As part of the Trenton Health Team, Capital Health has partnering with Isles to secure a BUILD Health Challenge grant that will improve the health of community residents along Trenton's Brunswick Avenue corridor. "The grant offers a way for us to focus on data-driven outcomes when it comes to improving access to care and promoting healthy lifestyles," says Taylor. "We'll be able to leverage our partnerships to help us manage changing neighborhoods and empower the community to create a healthy environment."
As managing director of community planning and development at Isles, Taylor wears many hats, sometimes switching between urban agriculture, preservation, and real-estate development in one day. The nature of nonprofit work is to take on jobs that need doing when no one else is available, meaning new responsibilities often arise on the fly. A prime example is the Clean & Green service that Isles started in 2015. "We surveyed the residents of a nearby neighborhood and found they wanted more recreational spaces," says Taylor. "The abandoned buildings, vacant lots, and crime issues were preventing them from enjoying the neighborhood." The Clean & Green service now helps clear out and maintain vacant lots and parks so they don't become environmental hazards or havens for drug dealers.
"I think if people walk out their door and see disorder, they aren't going to feel good," says Taylor. "They aren't going to feel like they want to smile at their neighbor. It contributes to crime. It contributes to lower property values. So, we partner with other groups to effect change, neighborhood by neighborhood—to create more clean, green, and activated spaces that residents feel better living in."
Isles' Clean & Green service is continuing to beautify vacant lots and find new uses for them. "We're putting efforts in place so people can reimagine and re-see their neighborhoods and think about what they can be like in the future." At the same time, Isles is also fostering community gardens, creating pop-up parks, and working with residents to create vibrant neighborhoods.
"I see downtown Trenton in the next 5 to 10 years being a neighborhood of choice, meaning that people will be there because they want to be there, and where people who have been there forever and want to stay will be able to do that," says Taylor. "The message about Trenton is going to change, and we'll see people coming back downtown for dinner or events. There aren't as many places to do that now as we'd like, but in the next 5 to 10 years, downtown growth will finally support the levels of vibrancy that this city deserves."