After decades in health care, Persichilli is leading New Jersey through the COVID-19 pandemic with a steady, calm demeanor and dogged determination.
For as long as she can remember, Judith Persichilli wanted to be a nurse. She entered nursing school right from high school, and, after graduating summa cum laude from Rutgers College of Nursing in 1976, she worked in an intensive care unit (ICU), which was demanding, fast-paced, and high-intensity. Fifty-six years after her journey in health care first began, Persichilli is the 73-year-old general of New Jersey's army battling the COVID-19 pandemic.
When a career stretches that long and covers so much ground, it tends to have plenty of twists and turns. And although Persichilli's list of career accomplishments is long and formidable, you have to squint a little to see just how long her odds really were. Afterall, she began nursing school at 17, became a hospital CEO in her mid-forties when less than 20 percent of hospital CEOs were women, and she is running the state's health department during a global pandemic when most of her peers are retired.
Being the health commissioner is not a job for the weak of heart, but the Pennington, NJ resident is anything but that. By wearing so many hats, she learned that health care "is not only about life and death, but all of the facilities and the care that someone needs over a lifespan," she says. "That basic understanding allowed me to focus on the things that are important—access to care and access to quality of care."
As the commissioner of New Jersey Department of Health, she has guided the state through the most critical public health crisis in more than a century, a job that has tested her at every turn.
Life on the Front Lines
Persichilli was confirmed by the New Jersey Senate in January 2020. At that time, the state, the country, and the world were monitoring the outbreak of the novel virus in Wuhan, China. "By March 4, we had our first case in New Jersey, and by mid-April, we were considered one of the hottest spots in the United States," she recalls.
Initially, several of the first COVID cases in New Jersey were traced back to a birthday party of about 25 people. Persichilli says that 15 of the attendees got very sick with COVID and five of them died as a result. "I can remember sitting in my office thinking, We're dealing with something that we've never dealt with before. We really knew that we were facing something that was a lot more virulent than we understood or that the nation understood," she recalls. "From there, the team at the Department of Health worked for 6 months straight, 7 days a week. I can remember marveling at the time about the effort they put in trying to serve the people of New Jersey. I will never forget that."
The early days of the virus felt a bit like running on a treadmill—as fast as she and her staff were moving and as hard as they were working, they couldn't seem to get anywhere in fighting COVID-19. "We couldn't seem to outrun the virus because we did not know about the asymptomatic spread at that time. So, by the time someone got sick they had already infected other people."
As of March 2022, 2.18 million COVID-19 confirmed and probable cases were reported in New Jersey, and the virus was responsible for more than 33,000  confirmed and probable deaths since March 2020. Over time, Persichilli's developed effective strategies for managing COVID, many of which the state continues to utilize. The first is the COVID-19 Active Level report (CALI), which takes a daily snapshot at positivity rates and emergency room numbers to get a complete picture of the virus in the state. "We use CALI to guide us in making decisions because it points in the direction of disease progression," she explains. "We are one of the few states in which every single one of our emergency rooms are connected directly to our Communicable Disease Service. So, if someone comes in complaining of symptoms of COVID, we know about it on a daily basis."
The second tool that proved to be incredibly effective is the vaccine ambassadors assigned to each county. These are individuals from the New Jersey Department of Health whose goal was to go into counties and municipalities and create vaccination programs, processes, and services in an effort to vaccinate as many people as possible. They were extremely successful. Most people in New Jersey in my opinion, have been extremely compliant with public health mitigation strategies and vaccinations," Persichilli says. "In New Jersey, 90 percent of the eligible population has had at least one dose of a COVID vaccine, and almost 80 percent are fully vaccinated. That is phenomenal."
Pandemic vs. Endemic
Pandemics are a widespread, rapid spread of disease. Endemic viruses, meanwhile, are constantly present and have a more predictable spread. That predictability gives health care systems and physicians the opportunity
to prepare and adapt, reducing loss of life. —ABC News
I get some tough e-mails, but there are 9.3 million people in New Jersey. If I get 10 e-mails every 2 weeks, it pales in comparison to the number of people who have been patient and gracious about what we're trying to accomplish.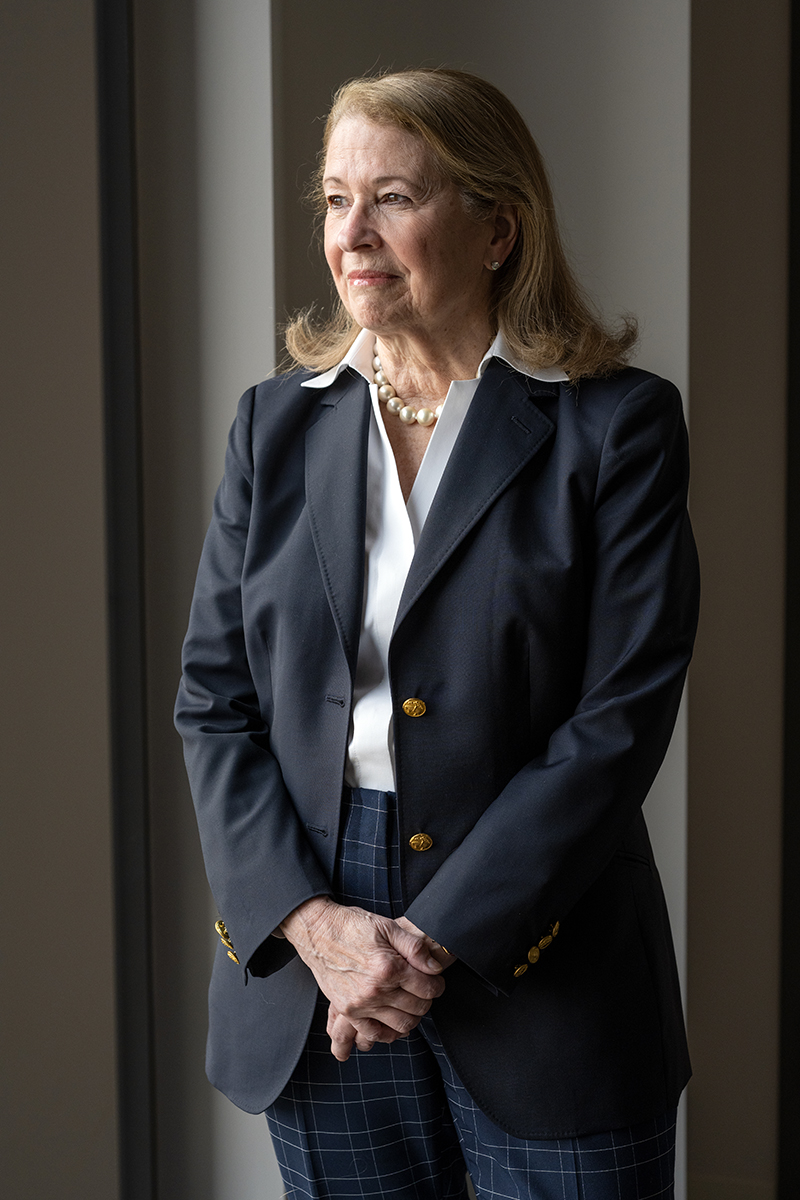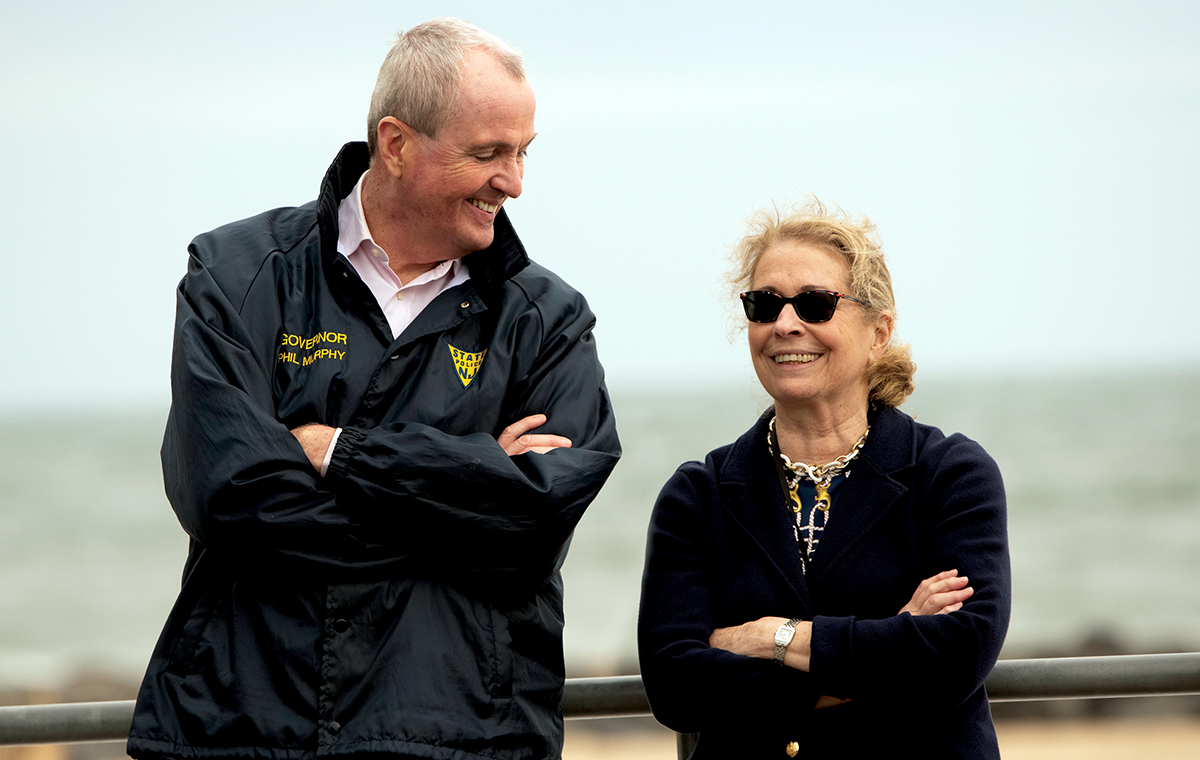 From Pandemic to Endemic
Persichilli faced plenty of pushback from residents who disagreed with decisions such as school closures, mask mandates, and vaccinations. "I get some tough e-mails, but there are 9.3 million people in New Jersey. If I get 10 e-mails every 2 weeks, it pales in comparison to the number of people who have been patient and gracious about what we're trying to accomplish," she says. "At the Department of Health, we make decisions now to try to get the state and ourselves personally to the new normal, allowing us to carry on with our lives, measuring and mitigating those risks as much as possible."
In March, Gov. Murphy announced reduced restrictions and an executive order lifting the COVID-19 Public Health Emergency. While Persichilli believed it was the right time to make those adjustments, she also offered words of caution. "Conditions have improved in our state–immunity is high, cases have dropped significantly, therapeutics have improved, and testing is rapid and readily available. So, it does make sense to relax restrictions as we learn to live with the virus," she said in a press conference with the governor. "But taking masks off doesn't mean that other strategies should be abandoned. In fact, they become more important. So, please continue to wash your hands frequently, physically distance, stay home when you're sick and get vaccinated and boosted to protect yourselves, your families, your friends, and our children."
Persichilli is wary of this moment in the pandemic when it begins to transform into an endemic, and the public returns to a semblance of "normalcy." History has shown that a lack of vigilance can be dangerous, she says. "I think about the Spanish Flu epidemic in 1918 where restrictions would tighten and then abate over time. We are learning to live with the virus and in fact, we live with it today," she says. "COVID is going to be with us for a long time. It's like Mark Twain said: 'History never repeats itself, but it does often rhyme.'"
We are learning to live with the virus. In fact, we live with it today. COVID is going to be with us for a long time.