For 23 years, Action News chief meteorologist Cecily Tynan has prepared us for each day, guiding us through our lives in all kinds of weather. She invited
Real Woman
into her home and shared a glimpse into her life off the air with her husband, two kids, three dogs, and plenty of sun and clouds.
On January 28, 1986, around 11:30 in the morning, the NASA shuttle orbiter mission STS-51-L—the 10th flight of the Space Shuttle Challenger—exploded into a ball of fire 73 seconds into its flight, killing all five NASA astronauts on board and two payload specialists, including teacher Christa McAuliffe from Concord, NH. Shortly thereafter, CBS news anchor Dan Rather took to the air, trying to explain to the American people what they had just witnessed, many of whom had watched the launch with excitement—and then shock and horror—in real time.
From her home in Newtown, Conn., then 17-year-old Cecily Tynan observed with rapt attention, an experience that ultimately gave shape to her future plans. "I remember being in the cafeteria and hearing about the space shuttle exploding; then going home and watching Dan Rather and just hanging on his every word. I remember thinking, Man, what an important service he's doing right now, letting the people know what's going on. That's when I decided I wanted to be in TV," Tynan, now 49, says. "I remember my father saying, 'You don't want to do that, [television reporting] is really competitive. Very few people can make it.' I said, 'Well I'm just gonna be one of those people.'"
And that's exactly what she did, double majoring in journalism and politics at Washington and Lee University in Lexington, Va. before interning at WDBJ in Roanoke, Va. and taking a job as a weekend reporter. At first, Tynan attacked her career like she was shot out of a cannon, but she quickly learned how hard she'd have to work and how determined she'd have to be to have the career she wanted in such a cut-throat industry. During her internship, she was considered a prodigy with a very bright career in television journalism ahead. "I think got a little lazy, and I started covering festivals and things, instead of taking more important stories. Then there was a business reporter opening at the station, and I went to my news director, Jim Kent. He said, 'Are you kidding me? You are not showing the spark that I saw in the beginning. There's no way we would consider you for this position,'" Tynan recalls. "I went home and cried all night. It was the best thing that ever happened to my career. I thought, I need to put effort into my work, and I want to be the best that I can possibly be. It gave me a drive, and it also led to me discover my true passion, which is meteorology."
When a position opened as a weekend weathercaster, Tynan went for it and landed the job. She spent the next 8 years taking courses to get her seal of approval from the American Meteorological Society, and she found she had a true passion for it. "I loved the fact that the weather was one part of the newscast that was going to affect everybody's life," she says. "I like the challenge of meteorology. I love storms and trying to figure out what's going to happen."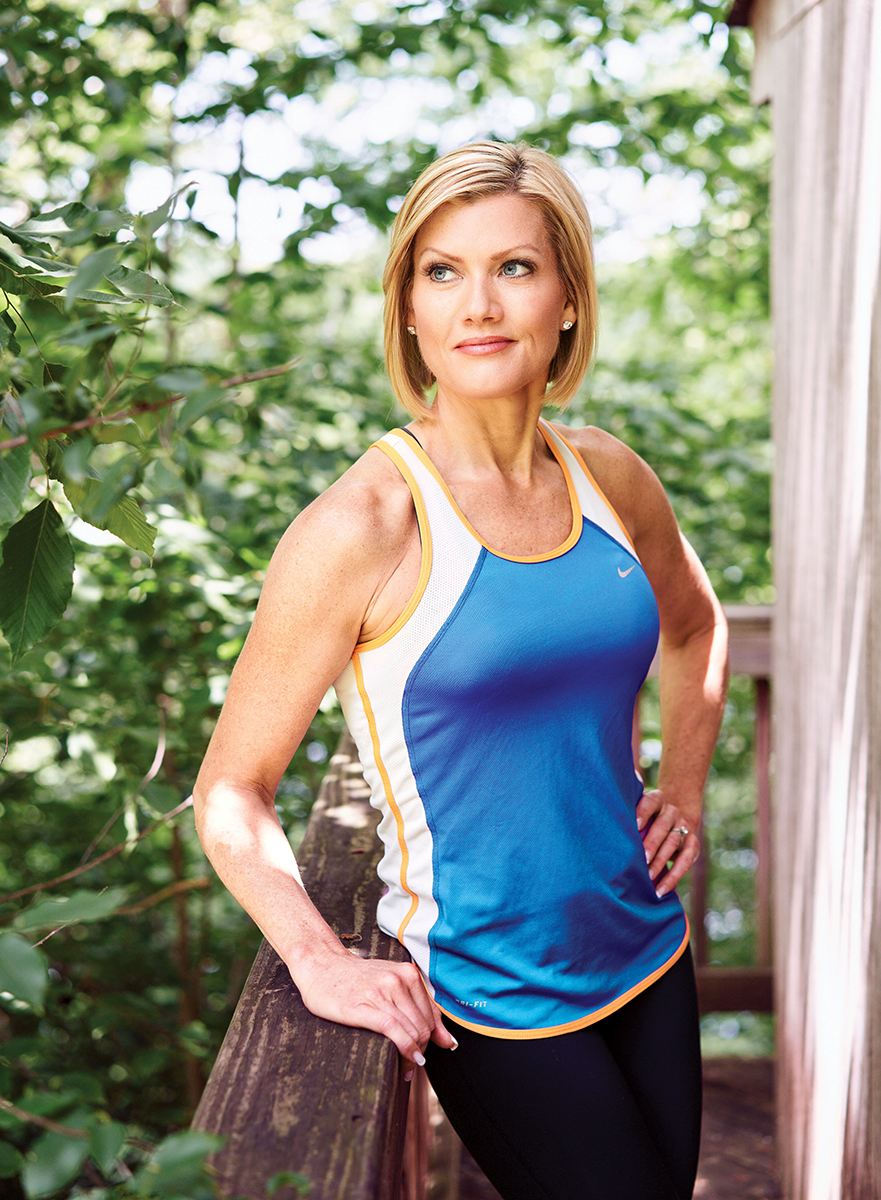 During Hurricane Sandy, I lost 10 pounds. I couldn't eat or sleep because I knew part of the Mid-Atlantic was going to be devastated.
—Cecily Tynan, 6ABC Chief Meteorologist
Predicting the Future
Tynan knows what some people say about weather forecasters—how critical they can be when they are wrong about if, when, or how much the snow or rain actually falls. She knows people think she just reads the weather off the prompter. But in reality her job is much more challenging than people think. "The first thing I do every morning is look at all the computer models. We work with forecasters with AccuWeather to develop the forecast," she says. "We're not reading off a prompter or a script. I basically get up and describe what's happening. I don't typically practice. We work all day, and then I get on the news and do it in 3 minutes."
The Accuweather team, with Tynan, Adam Joseph, and producer Paul Trombello, does a lot of consensus forecasting to use the data available and their collective knowledge to make the most accurate forecast. But the weather is not an exact science.
"Honestly, the atmosphere does what it's going to do. We just have to figure it out ahead of time. I think part of the job as a meteorologist is conveying the uncertainties," Tynan says. "Very few storms are slam dunks. You can hopefully figure out and again learn from past storms, learn from mistakes so you have a better idea of what's going to happen. But nothing is 100 percent when you're predicting the future."
While she loves the excitement of predicting and tracking severe weather events and storms in particular, Tynan knows the personal devastation people often suffer as a result, and she feels the gravity of that acutely.
In October 2012, Hurricane Sandy underscored how unpredictable the weather can be. The AccuWeather team typically looks at five computer models to determine the track a storm is most likely to take—in this case showing the storm following the Gulf Stream out to sea. But 5 days before Sandy, the European computer model, often the most reliable of the five, showed the storm deviating and making a sharp left turn into New York City. Then, 3 days before the storm hit, the models began to show consensus that the storm was going to crash into the Mid-Atlantic, although no longer as a hurricane. "By then it was a hybrid storm, which honestly doesn't matter. It's the wind and the storm surge that matters," Tynan says. "It was a matter of semantics, and I think the fact that there wasn't a hurricane warning meant that there were some residents and some government officials who really didn't take it seriously. That resulted in some loss of life, so I know the National Weather Service has changed some of its policies. It doesn't matter what you call it. It's a destructive storm, you need to prepare for it."
While the meteorologist in her was fascinated by the complexity and unpredictability of the storm, the fear of the toll it was going to take on the region and the people living and working there had a huge impact on Tynan before, during, and after the storm. "I think I lost 10 pounds during Hurricane Sandy. I remember having to pin my pants on the air because I lost so much weight. I couldn't eat or sleep because we knew that some part of the mid-Atlantic was just going to be devastated. We knew that people were going lose lives and property over a storm like that," she recalls. "As a meteorologist, it's a fascinating storm, it really was. But at the same point, when you think about the human element to it, it's really frightening."
In Sandy's aftermath, Tynan visited Holgate, NJ on Long Beach Island, which had been ravaged by the storm, with houses ripped from foundations, roads covered in waist-high sand, and sending the ocean raging out to the bay. "Driving in, I remember stopping at a Wawa to try to get some food, and they had almost nothing. The National Guard was there with Humvees and guns, trying to keep looters out," Tynan says. "It felt like going to a war scene—it was kind of surreal."
I buy my own clothing. I'm not a model. I'm here to give you your forecast. And if you don't like something that I'm wearing, I just don't need to know that. I will wear something different tomorrow, so don't worry about it.
—Cecily Tynan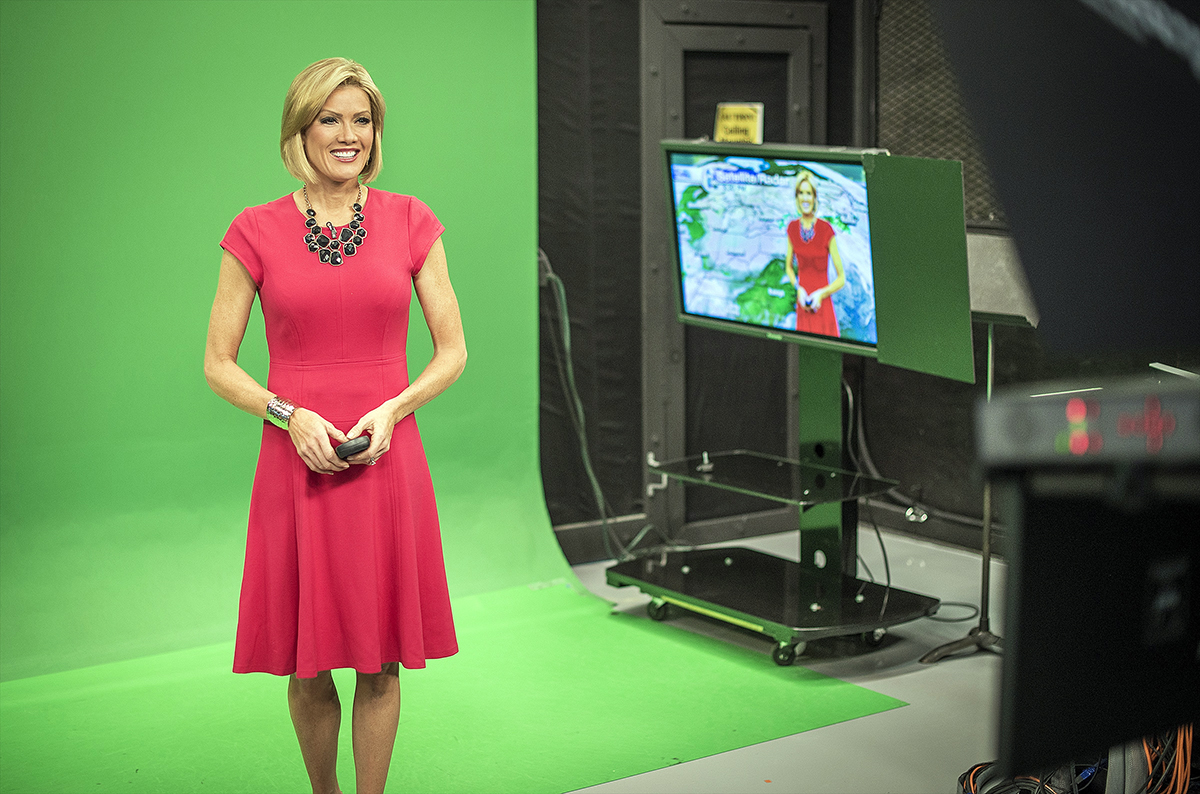 Hurdles of Her Own
Tynan was born with a congenital hip defect that was discovered after she started walking as a child. As a result, she did ballet from a young age because doctors thought it would help her regain form. At one point, she wanted to be a ballerina, and when her company went to Russia to tour, she wanted to go. "My parents wouldn't let me go because they said I would miss school. At that point, I was a really good student, and they still didn't want me to be a professional ballerina. While the company was in Russia, I tried out for the track team, and I did 100-meter and 300-meter hurdles," she says. "One day on my track team, I was like, Wow, I love this. So I quit ballet."
Since then, sports have been a significant part of Tynan's life, including two Ironman triathlons. Active runners in the Philadelphia area have long seen Tynan training for marathons, triathlons, in running clubs, and at local events like the Broad Street Run for many years. She's also an avid skier (a fall she took at Jack Frost in 2014 resulted in a torn ACL, surgery at the Rothman Institute, and 6 months of intense rehab), a water skier (especially on the Schuylkill River early in the morning), and a boxer.
Tynan would periodically post pictures on social media at local races and sporting events, and in recent years she began to notice people making critical and unkind comments about her appearance.
"The body shaming thing is crazy. After I ran the Broad Street Run in 62 minutes, in the best shape of my life, somebody told me that I looked sickly. I couldn't imagine saying to someone, 'You're too skinny' or 'I don't like your dress,'" Tynan says. "I buy my own clothing. I'm not a model. I'm here to give you your forecast. And if you don't like something I'm wearing, I just don't need to know. I will wear something different tomorrow. It always surprises me because I think we, as women, have to stick together instead of tearing each other down."
Tynan looks to some of her female role models in the news industry for cues and guidance, including Robin Roberts, who she says makes you feel like you're the most important person in the room when you're with her. "I had the pleasure of working with Diane Sawyer a few times. I love the fact that there's absolutely no vanity about her whatsoever. She would walk into work with these huge, coke bottle glasses—no makeup. She's a workhorse, completely focused on her job, but also not taking herself too seriously," Tynan says. "Locally, Lisa Thomas-Laury is just poised on the air, and it's amazing how she balanced her life at work and raising two sons. And now she's written a book (On Camera and Off: When the News Is Good and When It's Not) about some of her struggles with illness, opioids, and pain killers. There are so many strong women at ABC.
"I feel like exposing the fact that you're not perfect to other people empowers them. But it also empowers you."
I Went to a White House Symposium on Global Warming...
Back when Bill Clinton was president and Al Gore was vice president. I didn't believe it at the time. Meteorologists were there from around the country, including me. Afterward, I think I was quoted on the World News Tonight in a piece story saying that this was a public relations event, and not everybody agrees on global warming.
But then I started actually doing more research on it and reading more articles, and I think it's clear. And it does happen in cycles, but human activity is having an influence, and I do think our storms are getting more severe, and I think that it's a shame that it's become this political issue all of a sudden, instead of how about we try to clean up our planet.
I have definitely seen that our weather events have become more intense, and I fear that we're going to leave this planet for future generations.
—Cecily Tynan, chief meteorologist, 6ABC Action News