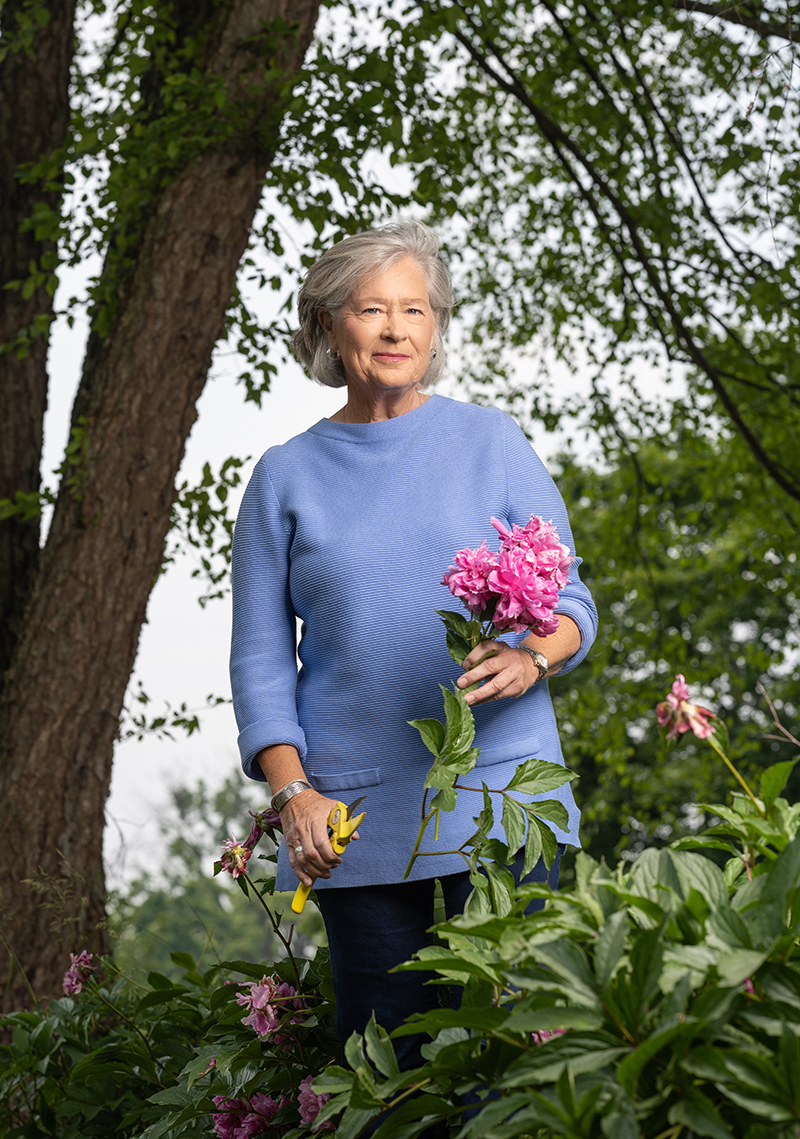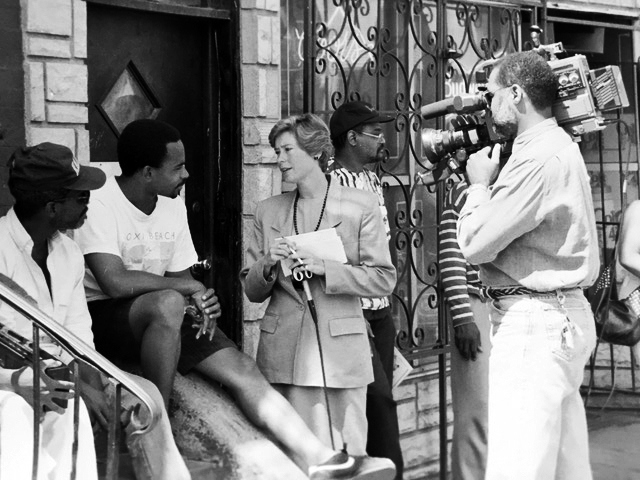 On Halloween in 2017, Nora Muchanic posted a video dedicated to Action News viewers, many of whom had watched her report the local news on-air for more than three decades. The video, which she posted on Facebook, received more than 1,000 comments. While many of the commenters wished her well on the next chapter of her life, something extraordinary also took place. People began sharing their stories of remarkable encounters with Muchanic throughout her Action News career. Others shared how she'd impacted their lives through her reporting.
One woman wrote: "You walked in chest waders to my house during the 100-year flood on the Rancocas Creek." A few comments later, another woman said, "I met you in 2003 when you came to Washington Crossing Park for a bear sighting. My 3-year-old son locked himself in the car with my keys. You helped me coax him to unlock the car."
Loyal viewers weighed in, sharing how much she'd meant to them. "When we lost our home due to Hurricane Sandy, you were our voice, and for that we will always be grateful." 
One after another, viewers, coworkers, neighbors, and friends responded to Muchanic's announcement on her final day of work. "Thank you for being a part of our lives for so many years. You informed us, helped us deal with difficult events, and often made us smile."
Throughout her 38-year career, Muchanic built a steady and loyal following. With a wry smile, quick wit, and warm demeanor, the lifelong New Jerseyan understood her audience, and they loved her for it. "I always wanted to cover Jersey news. I had no aspirations to go to New York or to work in Philly," she says. "Action News has an incredible reputation nationwide, so to land a job there and to be covering Jersey was a dream come true, and it is what I wanted to do. I was happy as a clam."
News from the Road
If the rain or snow was coming down heavy or sideways or the wind was blowing hard enough to knock you down, Muchanic was probably reporting from the center of the storm with her hood up and her mic in hand. She reported on countless New Jersey storms, most memorably 2012's Hurricane Sandy, a superstorm that cost 233 lives and nearly $40 billion in damage to the state. Through it all, she and her longtime cameraman and "work husband" Andy Doane drove all across the state in the Action News van. "During Sandy, we were hunkered down with the Long Beach Island Police in their building, which we thought was a great idea because it's a brick building," she recalls. "All of a sudden, the cops came in and said, 'Load up your stuff, we gotta get out of here.' They got us out because the storm had been upgraded to a category 2, and police headquarters was not rated to withstand that. A lot of us forget that we didn't think it was going to be as big as it was, but it happened fast."
Like many New Jerseyans, Muchanic and Doane took shelter and rode out the storm. "After we got over to the end of Long Beach Island, they loaded us up onto those giant deuce [military] trucks, which are high off the ground. They took us and our stuff to a high school, and we got to work," she says. "Then it just went on and on. It was horrible for so many people. I think I did stories on Sandy for about a month straight."
Over the years, Muchanic has covered 9/11, the anthrax contamination at Trenton-area post offices, and mass murderer Charles Cullen, the nurse who killed dozens of patients over a 16-year period. While those stories were intense and gratifying, it's the stories about New Jerseyans that stay with her.
She remembers one woman in her eighties who was driving the same car she bought many years earlier, when she got married. "We drove around with her in this super-old car that was in mint condition. She was so sweet," Muchanic says. "I found out later, after she passed away, that they played the story we did at her funeral."
Life Off-Air
About a year after Hurricane Sandy, Muchanic was inducted into the Broadcast Pioneers of Philadelphia's Hall of Fame. She was still thriving in her career, but when she learned that Doane—her partner in crime for three decades—was going to retire in 2017, her wheels began to turn. She knew she wouldn't be far behind him, but it was the weather that sped up her timeline. "We were standing on a boardwalk in Ortley Beach during a bad Nor'easter, and it was raining sideways. We were pouring water out of our boots. We were soaked to the bone. And I was like, What am I doing?" Muchanic recalls. "That was the moment I said, 'I'm going with you.' So we retired together."
October 31, 2017, was the dynamic duo's last day at Action News. Since then, Muchanic spends her time traveling, playing pickleball, taking art classes, volunteering for Meals on Wheels and Dress for Success, and watching the news from the comfort of her Hunterdon County, NJ home.
Muchanic doesn't have any regrets about retiring when she did. "It gave me time to be around for my mom before she died in 2020. I was one of the key players in taking care of her," she says. "It's been five years since I retired, and I don't miss the deadlines or the stress, but I miss telling stories. So I pitched a couple of pieces on the 10th anniversary of Hurricane Sandy in 2022, and I shot them on my phone. Just last month I did another piece. The station seems to like it, and I get to keep my finger in it—which is just about perfect."