Karen Monroy's mission to offer meaningful employment and real-life skills to differently abled individuals evolved into a groundbreaking collaboration between her nonprofit Ability 2 Work and her Flemington restaurant Grateful Bites.
The Washington Post ran an article in February 2014 that Karen Monroy, Ph.D. read with great interest but little surprise. The article cited a study by the Special Olympics and conducted by Gallup and the University of Massachusetts at Boston. The longitudinal study revealed that only 34 percent of intellectually disabled adults are actually working. One particular quote by one of the study's authors underscored and validated everything she was doing to offer employment to differently abled individuals, despite all the detractors telling her she was crazy. "The needle has not changed in more than four decades," said Gary Siperstein, a professor at the University of Massachusetts. "We just can't move the barometer. And we've invested a lot of resources with lots of good programs around the country."
Seeing provable statistics and drawn conclusions in black and white validated her fears and personal experiences as the mom of an autistic child and her suspicions as a woman with a Ph.D. in neuro and developmental psychology.
Over the years, after encountering obstacles in so many aspects of her son Zack's life, she had come to believe that most differently abled kids eventually become adults who, in spite of good intentions, are often left behind in society. As Zack began to near the point when he would "age out" of school, she knew something had to be done. "We have on paper what looks like great programs, but we have not been gaining anything in terms of employment for differently abled," says Monroy. "At the end of the day, it's a lot of well-intentioned folks who don't deal with real-world problems."
Monroy began scouring the Web and speaking to researchers to find out if there was a model she could follow to employ differently abled people, equip them with essential life skills, and run a productive business. But there really wasn't one that worked for her and that offered a therapeutic environment. So, she invented one.
I want to educate the public on the plight of people who are differently abled. The main goal of support programs for differently abled peopled is for them to be 'safe, clean, and occupied,' but who doesn't want more than that for their kids?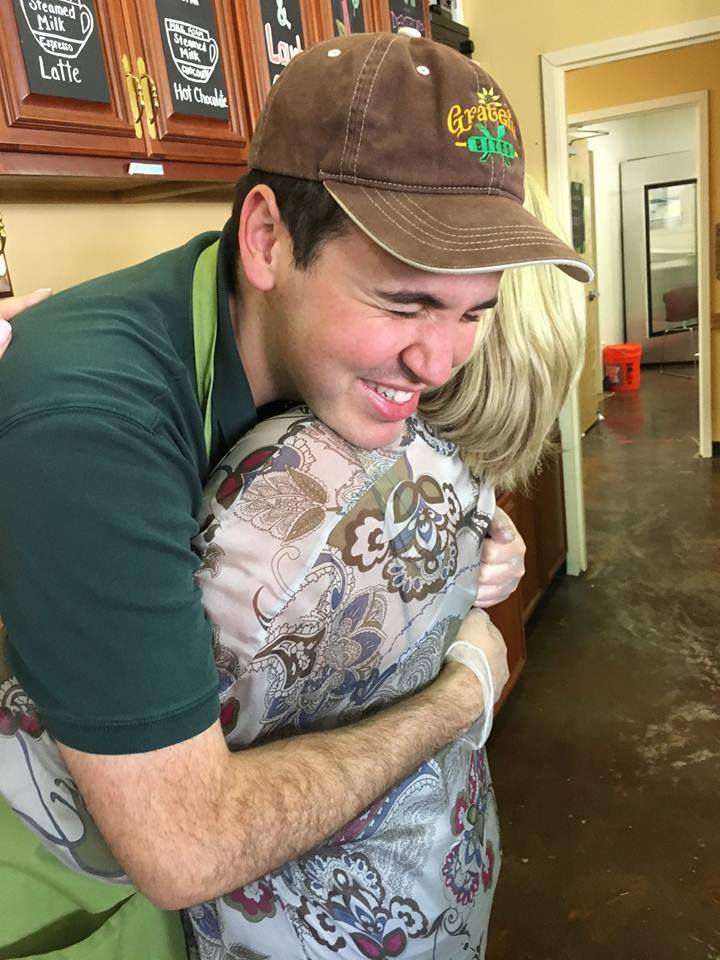 Get Involved
Volunteer opportunities with Ability 2 Work come in many different shapes and sizes; cleaning up or de-weeding the grounds and vegetable garden, helping out at one of the fundraising events, or simply by promoting the nonprofit and restaurant online and through social media.
Access the volunteer form at gratefulbites.org/volunteer-form.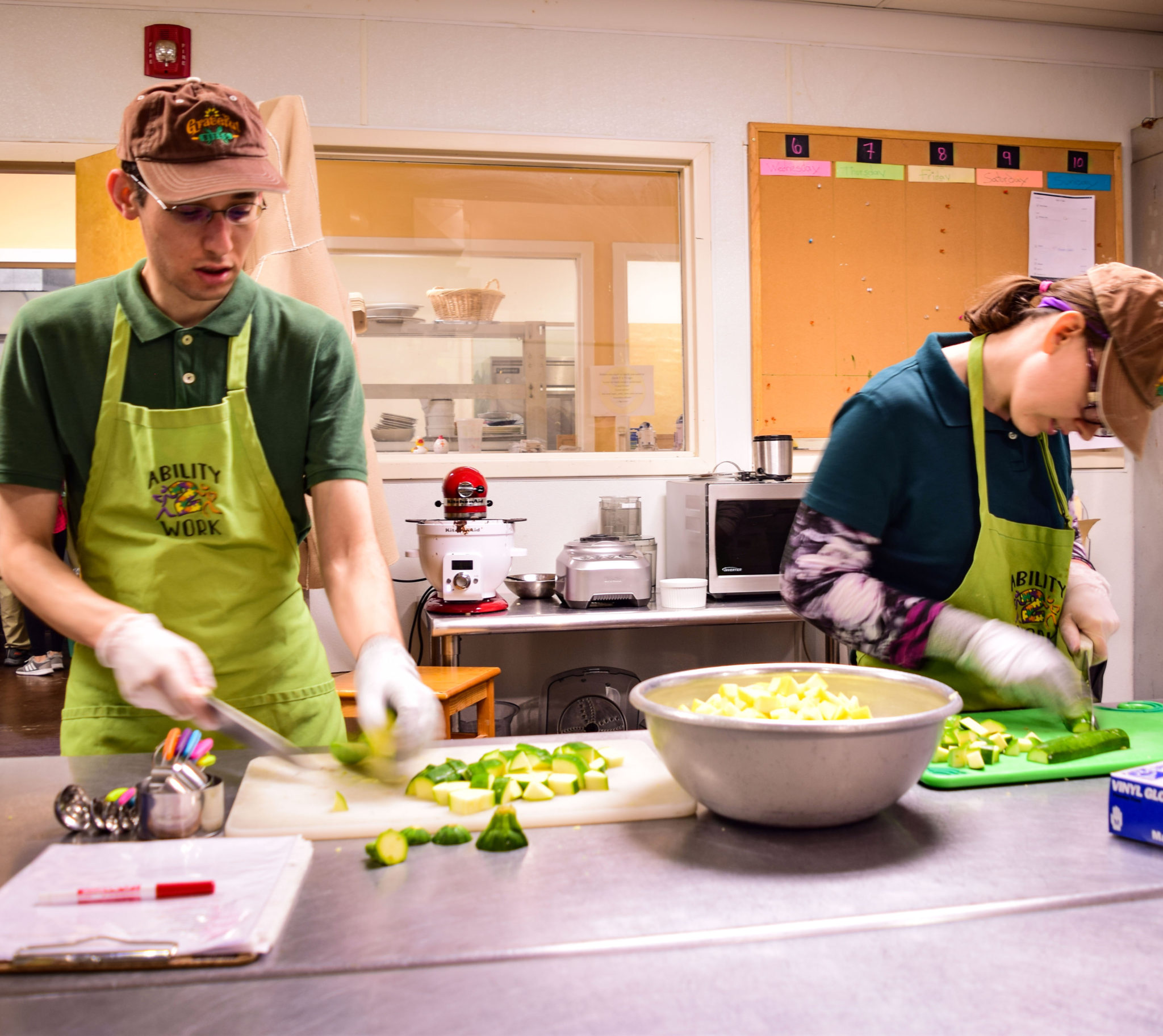 Obstacles and Naysayers
After significant thought and research, Monroy decided the business would operate with two intertwined layers that worked seamlessly together. She liked the idea of opening a restaurant because it seemed like fertile ground for opportunities for her differently abled employees, who she labeled as apprentices, to get the kind of training and transferable life skills they could apply elsewhere. "I realized we could build a place that's fully inclusive, and I loved the idea of a restaurant because there are so many possibilities for organic methods of interaction. The number of jobs was a plus, too," she says. "A restaurant had great implications for being able to build and take their skills with them."
But as Monroy began to share her plans for Ability 2 Work/Grateful Bites, the resistance she faced was overwhelming. "Every single person I spoke to said this was never going to work. It will never be successful. You will waste millions of dollars. It's amazing the number of doors I had slammed in my face," Monroy recalls. "But I have always had a dedicated spiritual path. I knew in my heart this could be done. I would have had this unfinished asterisk if I hadn't followed it."
Despite the lack of support, Monroy opened Grateful Bites in Flemington, NJ in November 2013 to support the nonprofit, which she called Ability 2 Work. The 501(c)3 furnished the restaurant with differently abled employees to work in various parts of the restaurant, shadowing chefs and working in the kitchen, the farm program, and for the catering arm of the business.
While her primary goal with the venture is to provide a fully inclusive and supported business environment for the differently abled to find meaningful lives and fulfilling jobs, Monroy is also focused on two other key objectives.
"I want to educate the public on the plight of people who are differently abled. The main goal of support programs for differently abled people is for them to be 'safe, clean, and occupied,' but who doesn't want more than that for their kids?" Monroy explains. The third aim is to provide a model to other individuals who want to run a socially conscious business. "We planned to share our tactics and methods and the therapeutic tools we use to continually teach and train these individuals."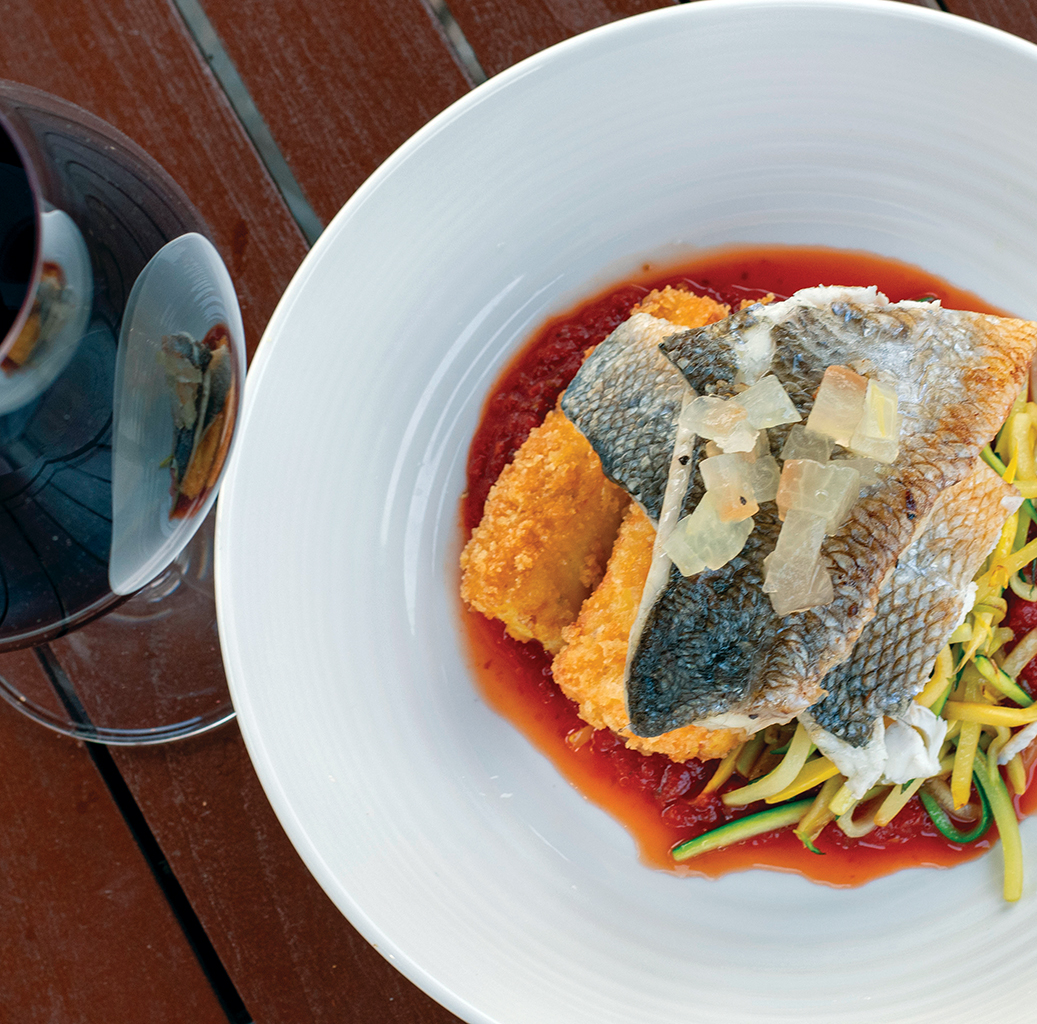 Big Victories in Small Moments
Grateful Bites/Ability 2 Work employs 12 people on the catering team, 15 at the café, and 18 at the local farms where they harvest produce. While the restaurant and catering business continues to grow, Monroy feels most fulfilled by watching individuals on her team thrive. She experienced one of the first major milestones one Saturday, about 2 years into the business. "My husband and I watched our son, Zack, walk by us on a mission. He went up to one of our regular customers, who we call our champions.
He said, 'Hi, Brian. How are you?' and they chit-chatted for a few minutes. This was a kid who looked at his feet before he started working with us. Zack used to be hard to understand, and it's not that way anymore," Monroy says. "We had seen lots of little things. But for us and for Zack, in particular, this social component of greeting people was pretty remarkable. You could have picked our jaws off the floor."
While immense planning and effort were crucial to the restaurant's success, Monroy knows she's also had a little bit of luck. Although she considered herself a foodie and a home chef, she had no real restaurant experience, so she knew she'd have to deliver excellent food if she had a chance to succeed.
"I knew it was going to be a challenge because I was going to have to find chefs who wanted to revolutionize the food industry," she says. "I thought if I could find enough young folks who hadn't been beaten down by the industry, I could be onto something."
She found one, a young woman she calls her "first treasure find" in Ashlee Hunsbet, a graduate of the Culinary Institute of America, who quickly became one of the core team members driving excellence and inclusion. Alongside fellow CIA graduate Ramon Novoa, the culinary team serves from-scratch breakfast, lunch, and, most recently, dinner on Friday and Saturday nights with organic ingredients sourced from local farms. "I set off in my career as a pastry chef thinking that I would be helping differently abled, but little did I know they would all change my life," Hunsbet says. "Every apprentice at Grateful Bites/Ability 2 Work has touched my heart in so many ways."
While she originally faced resistance, Monroy says the venture could not succeed without her if the culinary team hadn't risen to the challenge and if the community hadn't championed the restaurant and its mission, a sign that she is changing hearts and minds. "It's a beautiful thing to watch.
I watch my apprentices, and every day their world gets bigger and bigger. To see them thrive is truly an incredible thing," Monroy says. "It started with Zack. But then it was Sandy. And Chet. And JT. And Janette. And now, every day, I feel like every day a miracle happens."